Food and Drinks food delivery Belgrade
Bulevar Arsenija Čarnojevića 97a, Belgrade
Restaurant is open from 09:00 until 16:45
Pasta, Breakfast, Italian food, Healthy food, Chicken, Sandwiches, Desserts, Vegetarian food
Food and Drinks food delivery Belgrade
▼ EXPAND ALL
▲ COLLAPSE ALL
Pasta and risotto
Broccoli risotto
Grilled chicken, broccoli, zucchini, onion, mushrooms, garlic (like spice), neutral sauce, rice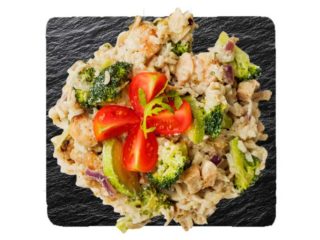 Sandwiches
Pesto sandwich
Grilled chicken, pesto genovese, mozzarella, tomato, rocket, French dresing
Rombolli
Tortillas
Country tortilla
Grilled chicken, grilled bacon, peanuts, tomato, pepper, lettuce, white dressing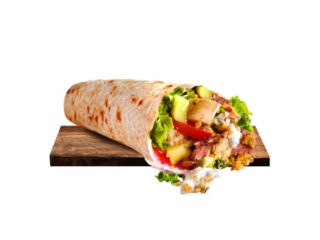 Curry tortilla
Grilled chicken, prosciutto, lettuce, tomato, red onion, pepper, almond, dried grapes, curry sauce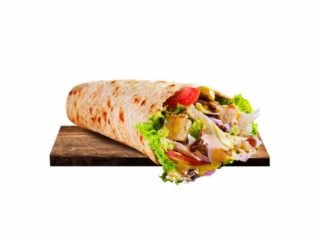 Havanna tortilla
Grilled chicken, ham, lettuce, tomato, mozzarella, cheese, pickled cucumbers, caesar dressing, red onion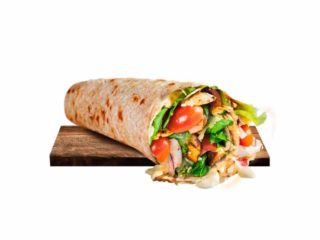 Omelette
Other
Salads
Tuna salad
Tuna, olives, (onions on request), pepper, feta cheese (sprouts in a slice), lemon juice, cubes, lettuce, tomato, cucumber
Summer Fresh salad
Grilled chicken, avocado, tomato, rocket, baby spinach, hazelnut, summer dressing
Chile salad
Lettuce, grilled chicken, avocado, cherry, mozzarella, olive oil, balsamic, so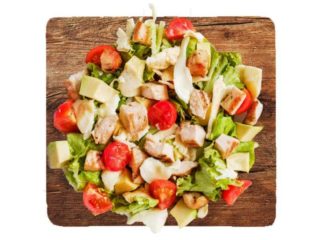 Orange salad
Lettuce, grilled chicken, cherry tomato, cucumber, carrot, dried grapes, sunflower seeds, rocket, olive oil, so, baby spinach
Greek salad with chicken
Grilled chicken, olives, (red onion), feta cheese, lemon juice, cubes, lettuce, tomato, cucumber, olive oil, so
Fit cup
Dessert
Veneto
Patishpan cut in the form of irregular noodles in chocolate mousse with the addition of specially prepared poppy
Bergamo
Patisserie cut in the form of irregular noodles in milk fillet with the addition of a specially prepared fried hazelnut
Pressed juices
Drinks
Dobrodošli u carstvo nezaboravnih ukusa! Food and Drinks ima ponudu koja se ne odbija. Zdravi, ukusni, inovativni i besprekorno dekorisani obroci i poslastice razlog su zbog kojeg se Food and Drinks itekako razlikuje od drugih
Preporučujemo da probate omlete, sendviče kao i tortilje bogate mesom, povrćem i dresingom u čijim zalogajima ćete uživati. Za ljubitelje italijanske kuhinje tu su paste i rižoto kao i obrok salate čiji će vas ukusi odvesti pravo do Napulja ili Rima. Ono što je posebno interesantno u njihovoj ponudi su Rombolli u slanoj ili slatkoj varijanti, nešto što do sada možda niste probali pa je ovo idealna prilika za to.
Za slatkiše su, možemo slobodno reći, pravi genijalci. Ono o čemu posebno vode računa kada je priprema poslastica u pitanju je da ti slatki zalogaji budu pre svega zdravi, te u to ime izdvajamo čarobne Fit cup-ove sa četiri različita ukusa. Takođe, Bergamo, Tre Leche i Veneto su deserti koji omamljuju svojim izgledom a pre svega se tope u ustima tako da im nećete odoleti. I za kraj, tu su potpuno prirodni ceđeni sokovi bez aditiva koji će vam dati energiju i podići raspoloženje.
Food and Drinks vrši dostavu na Novom Beogradu i tu je za vas svakoga dana. Dostava pasti, dostava sendviča i tortilja, Fit cup dostava ili dostava prirodnih sokova nikad nije bila lakša. Pogledajte celokupan meni i uverite se u njihovu parolu "Spremljeno s ljubavlju"!
×
If your location is not listed, please choose another restaurant.
×
Food and Drinks