Delivery
09:00 until 22:40
▼ EXPAND ALL
▲ COLLAPSE ALL
First group
about 450g
Aglio e olio
Peeled tomato, extravirgin olive oil, garlic, onion, basil, chili pepper, parmigiano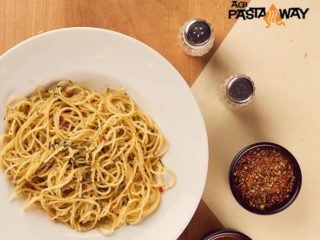 Second group
about 500g
Carbonara
Bacon, sour cream, extravirgin olive oil, parmigiano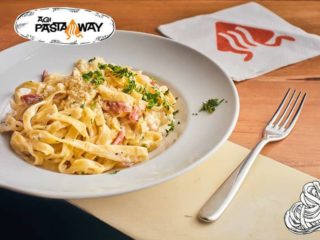 Amatriciana
Bacon, peeled tomato, extravirgin olive oil, garlic, onion, basil, chili pepper, parmigiano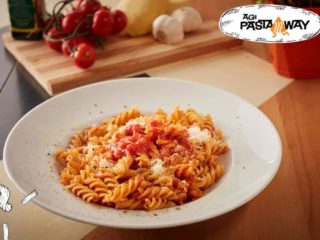 Bolognese
Sour cream, mushrooms, extravirgin olive oil, parsley, parmigiano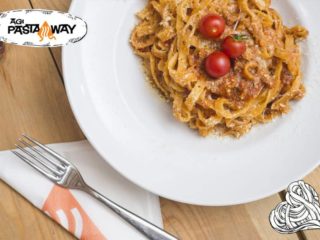 Crema e pesto
Sour cream, pesto Genovese, extravirgin olive oil, parmigiano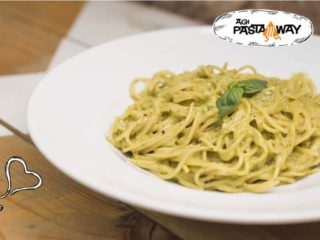 Crema e funghi
Minced meat, peeled tomato, carrot, celery, extravirgin olive oil, garlic, onion, basil, parmigiano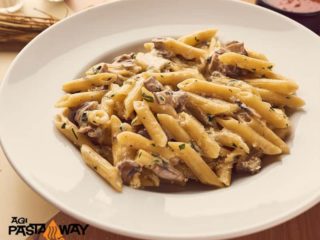 Third group
Other
Dessert
Drink
Probajte najbolju pastu u gradu! Za vas Agi Pasta postoji od 2013.godine. Dostava paste na Vašu adresu je jedan od boljih načina na koji možete uživati u istoj iz topline Vašeg doma.
Agi pasta nudi najukusniju italijansku pastu i tradicija koju imaju je potvrda njovog kvaliteta. Za vaš užitak u istoj zaslužni su italijanski i srpski šefovi kuhinje.
Na našem sajtu možete pogledati celokupan jelovnik sa opisom i sastojcima i isto tako vrlo lako se opredeliti za neke od pasti a izdvajamo sledeće: Gamberetti e pomodorini, Olio e tartufo, Carbonara, Napoletana, Amatriciana.
Odaberite, poručite vrlo lako i brzo i uživajte u čarima italijnske kuhinje po veoma povoljnim cenama.
Prijatno!
×
If your location is not listed, please choose another restaurant.
×
Agi Pasta Tašmajdan
Restoran koristi oblasti dostave: CENTAR - Stari Grad, Dedinje, Dorćol, Karaburma, Konjarnik, Mirijevo, Palilula Centar, Savski Venac Centar, Senjak, Vračar,
Support and phone ordering
0606122200
Choose a restaurant
When you select your location, you will see a list of restaurants which deliver food in your area with appropriate minimum amounts and costs of delivery.
Order food online
Choose a restaurant by cuisine or minimum amount. Add to cart your favorite food and write as your special requests. Enter your address so the deliverer can find you easily.
Food is delivered, enjoy!
After submitting the order, you will see the estimated delivery time. Enjoy your food and write a review!
2020. © Alideda All rights reserved.
0606122200
Phone ordering