Aligator Bar food delivery Belgrade
Breakfast
Predjela
Appetizers plate
Prosciutto, kulen, panchetta, feta cheese, cracklings, cheddar, cheese, olives.
↗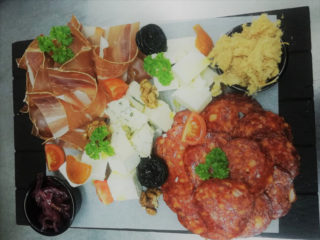 Main course
Sandwiches
Sausages
Beef piquant sausage
Wedges potatoes, salad, mustard.
Trio sausages
Sausage with cheese, beef and thin hot sausages, mustard, bread.
Pizza
Meal salad
About 350g.
Ramsteak salad
Lettuce mix, cherry tomato, parmesan, ramsteak, dressing.
Salads
About 250g.
Tomato with cheese
Tomato, feta cheese.
Other
Nuts appetizer
Almonds, hazelnuts, walnuts, peanuts. 150g
Desserts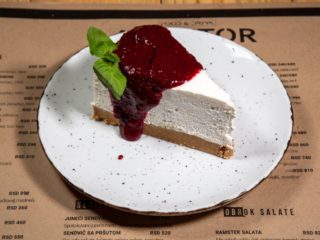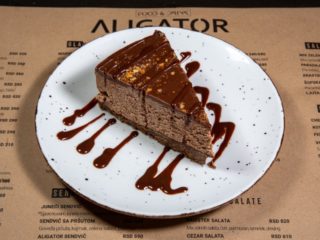 Pizza, Grill, Breakfast, Healthy food, Chicken, Burgers, Sandwiches, Fried food, Desserts
Restaurant address:
Savski nasip BB, + external delivery, Belgrade 060 612 2200
Delivery 09:00 until 20:30
Takeaway 09:00 until 23:00
| | | |
| --- | --- | --- |
| Working hours | Delivery | Takeaway |
| Monday | 09:00 until 20:30 | 09:00 until 23:00 |
| Tuesday | 09:00 until 20:30 | 09:00 until 23:00 |
| Wednesday | 09:00 until 20:30 | 09:00 until 23:00 |
| Thursday | 09:00 until 23:00 | 09:00 until 23:00 |
| Friday | 09:00 until 20:30 | 09:00 until 23:00 |
| Saturday | 13:00 until 17:30 | 13:00 until 23:00 |
| Sunday | 13:00 until 23:00 | 13:00 until 23:00 |
Support and phone ordering