Casual Pizza food delivery Belgrade
Omladinskih brigada 65v, lok.7 i 8, Belgrade
Restaurant is open until 21:30
Pizza, Italian food, Sandwiches, Desserts
Casual Pizza food delivery Belgrade
Restaurant is closed.
▼ EXPAND ALL
▲ COLLAPSE ALL
Your own (pizza) master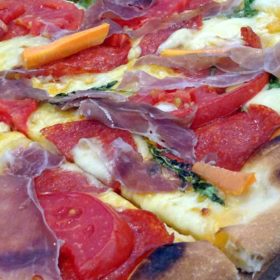 Simple one pizza
Base, cheese and 1 ingredient.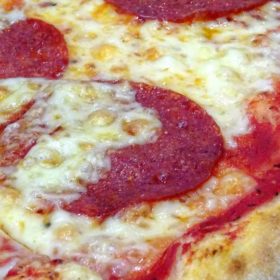 Simple two pizza
Base, cheese and 2 ingredients.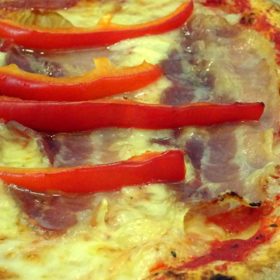 Pizza
Kids pizza
Sandwiches
Desserts
Drinks
Casual Pizza nalazi se na Novom Beogradu i za Vas priprema odlične pice. Vode se činjenicom da se za vrhunsku picu moraju ispoštovati dva pravila, a to su sveže testo i savršen sos. Dakle, odmah imate dobar razlog da ukoliko već niste, degustirate picu iz ove picerije.
Specijalizovali su se za ovaj italijansko jelo, koje je omiljeno širom sveta. Tako da možete izabrati od ponuđenih pica željenu, sajstojke, veličinu pa čak i oblik. Možemo Vam preporučiti neke, na primer Green Love, Bbq chicken picu, Veggies ili budite sam svoj majstor i 'napravite' svoju Casual picu, od željenih sastojaka.
Mislili su i na najmlađe i pripremili za njih dečiju picu tj. Kids pizza. A posebna je po tome što možete izabrati oblik: zvezdu, cvet ili srce. Mada, ovo ne mora biti pica samo za najmlađe već i prijatno iznenađenje za drage ljude.
Dostava hrane obavlja se širom Novog Beograda i Zemuna. Poručite Vašu omiljenu i dostava pice na kućnu adresu ili željenu biće obavljena u najkraće mogućem roku.
Prijatno!
×
If your location is not listed, please choose another restaurant.
×
Casual Pizza