Detox kuhinjica food delivery Belgrade

Milentija Popovića 22, Belgrade
Restaurant is open until 17:00
Breakfast, Healthy food, Internacional cuisine, Vegetarian food
Detox kuhinjica food delivery Belgrade
Restaurant is closed.
▼ EXPAND ALL
▲ COLLAPSE ALL
Sweet meals
250g
Protein pudding
Chia seeds, almond milk, whey protein, banana, coconut
Granola crunch
Granola muesli, Greek yogurt, forest fruits, honey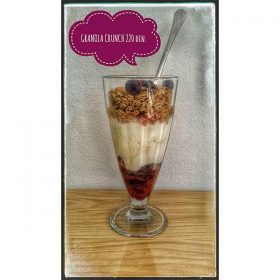 Chia pudding
Chia seeds, chocolate soy milk, banana, orange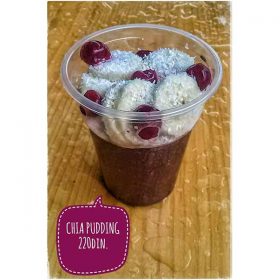 Homemade oatmeal
Wram meal. Oat flakes, almonds, raisins, berries Godzi seeds, carob, cinnamon, apple, cherry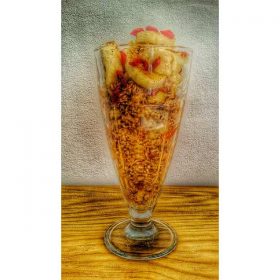 Rice dessert
Integral rice, peanut butter, banana, pineapple, peanuts, honey, Greek yogurt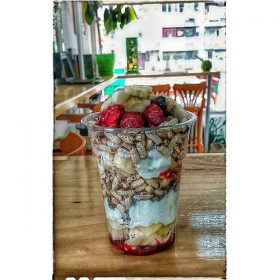 Detox bomb
Piece, 50 grams. Buckwheat, walnuts, dates, coconut, nutmeg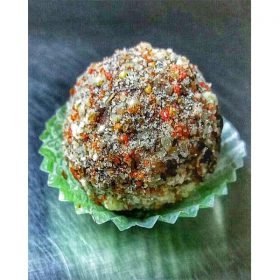 Fit tortillas
Fitness tortilla
Tortilla of integral flour, tahini spread, mustard dion, lettuce, carrot, smoked tofu, sunflower, parsley
Energy tortilla
Tortilla of integral flour, lettuce, tomato, corn, avocado, black olive, smoked salmon
Relax tortilla
Tortilla of integral flour, lettuce, rocket, basil, Greek yogurt walnuts, golica seeds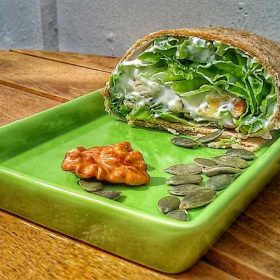 Homemade tortilla
Tortilla of integral flour, light cheese, lettuce, red peppers, cucumber, prosciutto, shallots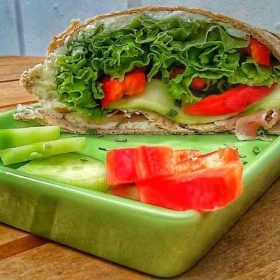 Fit pasta
300g. Cold paste with fresh vegetables.
Tricolore pasta
Pasta tricolore, feta cheese, paprika, parsley, turmeric, cheese, gomasio, sesame oil.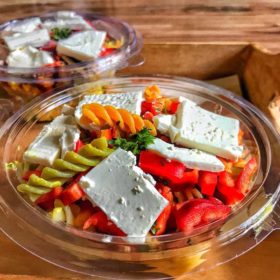 Integral pasta
Integral pasta, rocket, cherry tomato, shallot, prosciutto, mustard seeds, grape seed oil.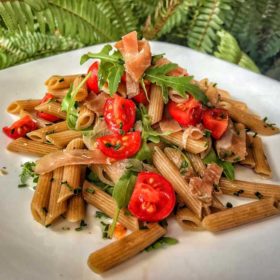 Vege pasta
Pasta from buckwheat, carrot, avocado, smoked tofu cheese, walnuts, basil, shallot, lemon, semen grape oil.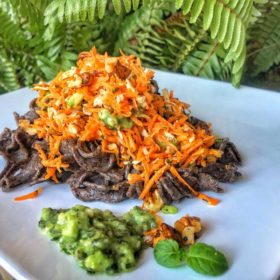 Salads
250g
King salad
Baby spinach, cherry tomato, cucumber, soft cheese with King sauce, quinoa, avocado
Hellas salad
Tomato, cucumber, red peppers, lettuce, purple onion, black olives, feta cheese, prosciutto, olive oil, spices
Garden salad
Iceberg, carrot, green apple, celery, fennel, parsley with sauce of peanut butter, walnuts, almond
Omega salad
Mix of lettuce, carrot, smoked salmon, seeds mix, mustard dijon, olive oil
Vitamin salad
Beetroot, orange, red onions, black olives, chickpeas, mint, olive oil
Protein salad
Crveni pasulj, paradajz, zelena salata, paprika, avokado, dimljeni tofu, heljda, maslinovo ulje
Mediterranean salad
Cherry tomato, mix of lettuce, shallots, corn, tuna, olive oil
Jungle salad
Integral rice, corn, pumpkin seeds, sunflower, gomasio, rocket, Greek yogurt, sesame
Houmus
150g
Classic hummus
Chickpeas, tahini, gomasio, shallots, sesame oil
Piquant hummus
Chickpea, tahini, gomasio, hot peppers, olives oil
Truffle humus
Chickpeas, tahini, gomasio, olive oil with black truffle
Potagge
Frape and smoothies
400ml
Milkshake
0.4L Strawberry, banana, honey, milk
Healthy meal
0.4L Walnuts, banana, apple, cinnamon, almond milk
Exotic
0,4 l. Mango, kiwi, banana, oat cereals, yogurt
Quick lunch
0.4L Avocado, carrot, banana, granola, oat milk
Candy slim
0.4L Orange, banana, peanut butter, soy milk chocolate
Tropic shake
0.4L Pineapple, mango, banana, soy milk vanilla
Happy face
0.4L Raspberry, blackberry, banana, honey, yogurt
Rafaello
0.4L Coconut, almond, banana, almond milk, vanilla
Sport power
0.4L Whey protein, banana, cherry, soy milk chocolate
Monkey trip
0.4L Plazma cakes, banana, cocoa, milk
Wake up
0.4L Nes cafe, banana, soy milk vanilla
Freshly squized juices
Immuno-elixir
Orange, carrot, apple, ginger
Fresh detox
Red grapefruit, carrot, beetroot, ginger
Bitter fit
Grapfruit, apple, celery, mint
Green day
Apple, banana, spinach, parsley
Anticelulit mix
Fennel, cucumber, grapefruit, celery
Pink cream
Raspberry, pineapple, orange, honey
Sweet sun
Strawberry, mango, orange, carrot
Berry haze
Blueberry, blackberry, banana, apple
Coldy
Ginger, lemon, mint, honey
Lemonade with pineapple and mint
Detox of the month
Mixed seasonal fruits and vegetables (grapes, apple, beetroot)
Mint
Pineapple, orange, mint, lime
Healty and short
5ml
Bee-shot
Ginger, lemon, propolis, honey
Hot shot
Chili pepper, beetroot, carrot, turmeric
Coffee and water
×
If your location is not listed, please choose another restaurant.
×
Detox kuhinjica