Habanero food delivery Belgrade

Beef
Quesadilla beef
Tortilla, cheese, young beef
Chili con carne
Minced beef, beans, corn, paprika, mushrooms, tomato, spices
Chicken
Fajita tortilla
Shredded chicken fillet, mushrooms, paprika, onion, sour cream, tortilla
Burrito rizi with avocado sauce
Rice, beans, chicken, cheese, avocado sauce, tortilla
Quesadilla chicken
Tortilla filled with grilled chicken and cheese, served with salsa
Quesadilla con hongo
Mushrooms, chicken, cheese, sour cream, salsa
Nachos - Olee
Mexican chips, chicken, sour cream, salsa, cheese, olives
Spicy mix
Served cold. Tortilla filled with lettuce, chicken, sour cream and curry, served with special rice
Enchilada
Tortilla filled with cheese, chicken and corn, served with salsa, sour cream and ketchup
Caesar Wrap
Served cold. Tortilla filled with lettuce, chicken, vegetables and Caesar dressing, served with rice with parmesan
Mexican medallions stuffed with chicken
Chicken fillet, cheese, tortilla, salsa, mixed rice
Royal chicken
Chicken fillet, mushrooms, spices, paprika, mixed vegetables, tortilla
Sesame fillet
Chicken fillet with sesame, served on tortilla with mushroom and curry sauce
Chicken fingers
Crispy chicken fillet pieces with honey sauce
Burrito chicken
Tortilla filled with Mexican beans, grilled chicken and cheese, topped with salsa, served with rice
Pollo guadalajara broth
Chicken fillet, chilly, beans, oregano, coriander, rice, parsley
Other
Quesadilla veggie
Tortilla, cheese, vegetables
Pancake ham, cheese, sour cream
2 pieces
Tonno Wrap
Served cold. Tortilla filled with lettuce, tuna, onion and peeled tomato, served with tonno rice
Verduras
Grilled. Beans, mushrooms, zucchini, paprika, corn, salsa
Habanero burrito
Chefs secret
Burrito picante
Tortilla, cheese, minced meat, Mexican beans
Burrito veggie
Tortilla, cheese, vegetables
Chilaquiles con mole
Fried dough pieces, tomato, garlic, chicken breasts, tomato sauce, cheese pieces
Quesadilla picante
Tortilla, cheese, minced meat
Spaghetti
600 grams
Spaghetti Hongo
Mushrooms, sour cream, parmesan
Spaghetti beef
Young beef beefsteak, spices, tomato sauce, parmesan
Spaghetti gorgo-parma
Gorgonzola, sour cream, parmesan
Spaghetti chicken
Chicken fillet, curry, sour cream, parmesan
Fasting spaghetti Tonno
Tuna, spices, garlic, tomato sauce
Fasting spaghetti Mexico
Spicy, corn, mexican beans, salsa
Risotto
600 grams
Risotto Curry chicken
Sour cream, grilled chicken, curry, parmesan
Risotto Carne
Young beef, spices
Risotto Mexicano
Mexican beans, spices, corn, salsa, ham
Risotto Avocado
Onion, avocado, coriander, sour cream
Risotto Hongo
Mushrooms, spices, sour cream
Risotto chilaquiles
Fried dough pieces, tomato, garlic, cheese
Salad meals
Pirat's salad
Tuna, corn, penne, lettuce, dressing, tomato
Beef salad
Lettuce, young beef, penne, dressing
Caesar salad
Shredded chicken, croutons, lettuce, bacon, dressing
Chicken salad
Chicken, peanuts, croutons, lettuce, dressing
Side dishes
Salads
Sweets
Honey Mexican tortilla
Tortilla stuffed with sweet filling, with honey dressing
Pancake Eurocream
2 pieces
Pancakes Nutella
2 pieces
Pancake Eurocream portion 6 pieces
Pancakes Nutella portion 6 pieces
Churros
Dough pieces fried in deep oil with sugar, chocolate and fruit dressing
Chimichanquas
Sweet fried tortillas with banana, honey, cinnamon, sugar and chocolate.
Quesadilla fruit
Tortilla stuffed with fruit
Risotto Chocolate
Milk, chocolate, sugar, dresing
Pancakes jam portion 6 pieces
Drinks
Drinks are not included in minimal order.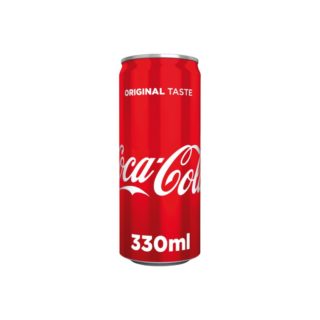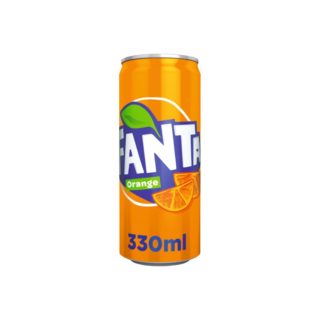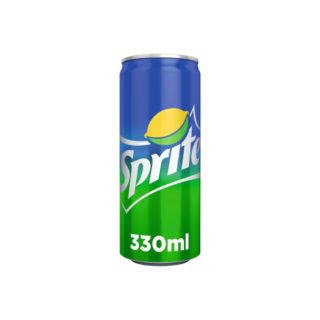 Pasta, Mexican food, Chicken, Desserts, Vegetarian food, Alcoholic beverages
Delivery 19:15 until 01:00
Forget complicated ordering via phone, Alideda is here. Home delivery just became easier.
| | | |
| --- | --- | --- |
| Working hours | Delivery | Takeaway |
| Monday | closed | closed |
| Tuesday | 16:00 until 01:00 | 16:00 until 01:00 |
| Wednesday | 16:00 until 01:00 | 16:00 until 01:00 |
| Thursday | 16:00 until 01:00 | 16:00 until 01:00 |
| Friday | 16:00 until 01:00 | 16:00 until 01:00 |
| Saturday | 16:00 until 19:00 | 16:00 until 01:00 |
| Sunday | 19:15 until 01:00 | 16:00 until 01:00 |
Support and phone ordering