Krkiša food delivery Sremska Mitrovica
Grill, National food, Breakfast, Chicken, Sandwiches

Svetog Dimitrija 36, + external delivery, Sremska Mitrovica
Delivery 09:00 until 20:30
Takeaway 09:00 until 20:30
SHOW MAP
Enter address for delivery
| | | |
| --- | --- | --- |
| Working hours | Delivery | Takeaway |
| Monday | 09:00 until 20:30 | 09:00 until 20:30 |
| Tuesday | 09:00 until 20:30 | 09:00 until 20:30 |
| Wednesday | 09:00 until 20:00 | 09:00 until 20:30 |
| Thursday | 09:00 until 20:30 | 09:00 until 20:30 |
| Friday | 09:00 until 20:30 | 09:00 until 20:30 |
| Saturday | 09:00 until 18:00 | 09:00 until 20:30 |
| Sunday | 09:00 until 19:00 | 09:00 until 20:30 |
Grill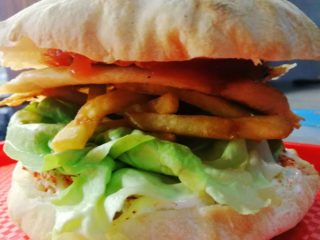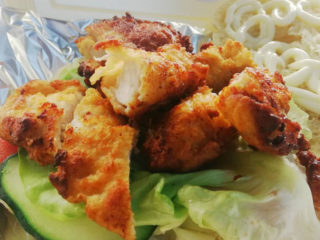 Stuffed chicken drumstick
Grill per kilo
Mixed meat kg
Chicken breast, chicken drumstick, pork neck, sausage, cevapi 10pcs, bacon, french fries 300g. ↗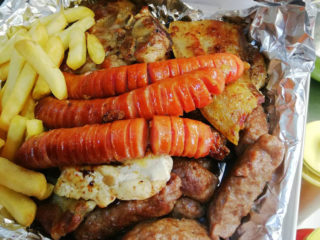 Grill on portion
300g. Each portion served with bun, french fries and additions.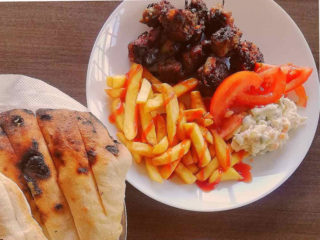 Chicken drumstick portion
Grill smoked sausage portion
Breakfast
Eggs, french fries, additions.
Pecenica in bun breakfast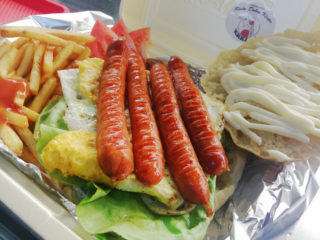 Sandwiches
The base of the sandwich is cheese, you choose the additions by yourself.
Sandwich with domestic ham
Sandwich with domestic kulen

Other
×
If your location is not listed, please choose another restaurant.

rsd
×
Krkiša

Choose your address for delivery
Enter address for delivery
If your address is not listed, click here
Enter address for delivery