Delivery
10:00 until 02:00
▼ EXPAND ALL
▲ COLLAPSE ALL
Pizza
Vulcano - stuffed crust
Peeled tomato, cheese, ham, mushrooms, sour cream, olives, oregano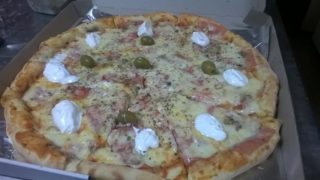 Diavola
Peeled tomato, cheese, ham, pancetta, kulen, tabasco, olives, oregano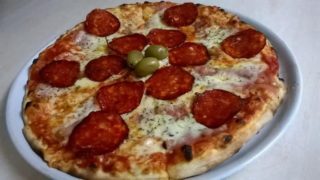 Quattro staggioni
Peeled tomato, cheese, ham, mushrooms, eggs, kulen, olives, oregano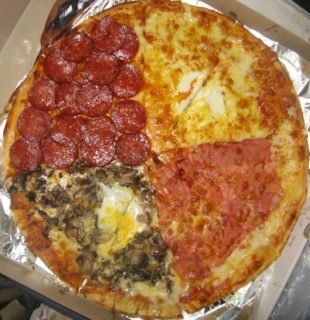 Marko Polo - specialty of the house
Peeled tomato, cheese, ham, pancetta, pechenitza, eggs, sour cream, ayvar, olives, oregano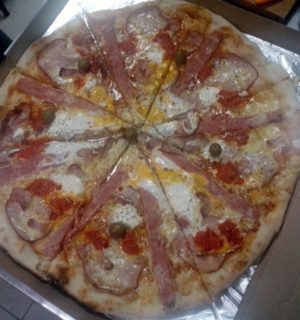 Margharita
Peeled tomato, parmesan, olives, oregano, cheese
Serbian pizza
Peeled tomato, cheese, kulen, pancetta, porks neck, eggs, kajmak, ayvar, pepperoni, olives, oregano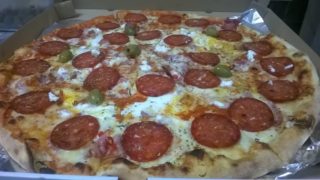 Montenegro pizza
Peeled tomato, cheese, ham, mushrooms, prosciutto, olives, tomato, oregano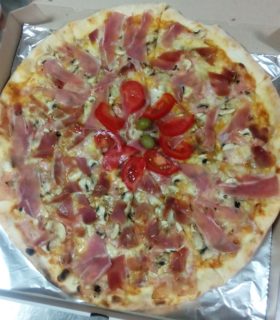 Vezuvio
Peeled tomato, cheese, ham, olives, oregano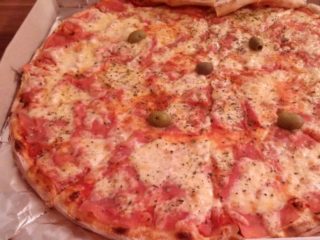 Funghi
Peeled tomato, mushrooms, olives, cheese or vegetable cheese, oregano
Pepperoni
Peeled tomato, cheese, kulen, pfefferoni, olives, oregano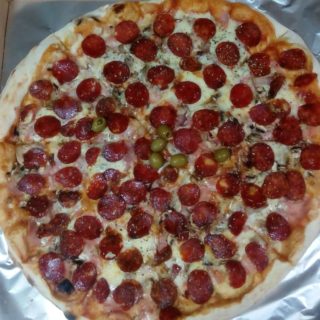 Capricciosa
Peeled tomato, cheese, ham, mushrooms, olives, oregano
Calzone
Peeled tomato, cheese, ham, mushrooms, oregano
Quattro formaggi
Peeled tomato, cheese, mozzarella, gorgonzola, ementaler, parmesan, olives, oregano
Speciale
Peeled tomato, cheese, ham, kulen, mushrooms, eggs, pfefferoni, olives, oregano
Sesame pizza
Sour cream, cheese, ham, smoked ham, sesame, olives, oregano
Frutti di mare
Peeled tomato, seafood, olives, oregano, cheese
Lean pizza
Peeled tomato, vegetable cheese, tuna, mushrooms, vegetables, olives, oregano
Vegetariana
Peeled tomato, mushrooms, vegetables, olives, oregano, cheese
Tonno pizza
Peeled tomato, tuna, onion, olives, oregano, cheese
Pasta
600 grams
Pasta Quattro formaggi
Cream, gorgonzola, ementaler, cheese, parmigiano, spices
Pasta Bolognese
Bolognese sauce, parmesan, spices
Pasta Carbonare
Egg yolk, sour cream, pancetta,spices
Pasta Gorgonzola
Gorgonzola, sour cream, ham, spices
Pasta Funghi
Mushrooms, sour cream, spices
Pasta Fruti di mare
Seafood, white wine, spices, sauce of your choice
Pasta Maja
Mushrooms, chicken, sour cream, spices
Pasta proschiutto
Prosciutto, chicken, mushrooms, neutral cream, spices
Salads
Serbian salad
Tomato, paprika, cucumber, onion
Shopska salad
Tomato, pepper, cucumber, onion, cheese
Greek salad
Tomato, pepper, cucumber, onion, cheese, olives
Russian salad
Vegetables, mayonnaise, pickles, egg
French salad
Ham, eggs, sour cream, mayonnaise, pickled gherkin
Urnebes salad
Feta cheese, ayvar, paprika, oil, onion of your choice
Sandwiches
2 pieces, 600 grams in hot bun
Sandwich standard
Cheese, ham, salad, spread
Sandwich Serbian
Cheese, kulen, smoked ham, pepperoni, salad, spread
Sandwich Marco Polo
Cheese, ham, pechenitza, ayvar, salad, spread
Sandwich lean
Vegetable cheese, tuna, salad, spread
Sandwich proschiutto
Njeguski prosciutto, kaymak, egg, tomato
Pizza sandwich
Pizza sandwich ham
Cheese, ketchup, sour cream, sesame, ham
Pizza sandwich pechenitza
Cheese, ketchup, sour cream, sesame, pechenitza
Pizza sandwich pork neck
Cheese, ketchup, sour cream, sesame, porks neck
Pizza sandwich kulen
Cheese, ketchup, sour cream, sesame, kulen
Other
Chicken in sauce
Fillet, bun, French fries, sauce of your choice
Two baked crepes
Cheese, filling and spread
Kalimero sticks
Chicken sticks in sesame, bun, tarator salad, French fries
Fish sticks
Bun, tartar sauce, French fries
Lasagne Bolognese
Bolognese sauce, bechamel sauce, ham, oregano. 400g/600g
Italian bagel
Sour cream, ham, yellow cheese, kulen, mushrooms, sesame. 500g/900g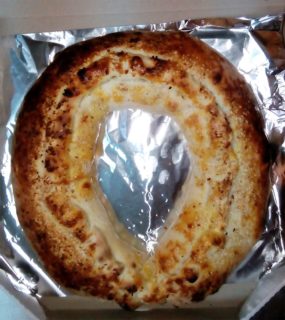 Fried cheese
Tartar sauce, bun. 200g/350g
Desserts
Fruit salad
Apple, pear, banana, orange, kiwi, topping forest fruit, whipped cream. 250g/400g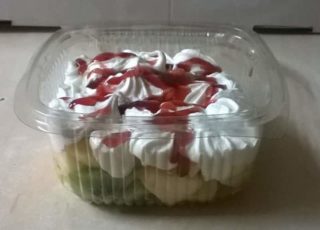 Drinks
Marko Polo picerija postoji dugi niz godina. Kao renomirana picerija sa dugim postojanjem, mogu se pohvaliti kvalitetom svojih proizovoda i velikim brojem zadovoljnih konzumera njihove hrane. Da li su zaista najbolji, uverićete se nakon samo prvog zalogaja Marko Polo pizza.
Proizvodi Marco Polo picerije su sveži i ukusni, jer o tome brine Marko Polo Banjica - tim ljubaznih kuvara. I to potvrđuje činjenica da nisu poznati samo u svom kraju.
Osim ovog poznatog italijanskog specijaliteta, preporučujemo i njihove paste, obične ili pica sendviče. I naravno, nakon slasnog obroka idelano pašu slatke palačinke, možete čak napraviti i svoju kombinaciju sastojaka.
Marco polo pizzeria potrudiće se da ispoštuje Vaše zahteve, molbe i što kraće vreme isporuke, zato poručite online, Marko Polo dostava pobrinuće se da hrana stigne do Vas na posao ili kućnu adresu.
×
If your location is not listed, please choose another restaurant.
×
Marko Polo picerija
Restoran koristi oblasti dostave: Akademija, Arena, Banjica, Banovo Brdo, Bele Vode, Bežanija, Bežanijska Kosa, Blokovi, Braće Jerković, Ćalije, CENTAR - Stari Grad, Cerak, Cerak Vinogradi, Čukarička padina, Dedinje, Dorćol, Dunavski Kej, Dušanovac, Filmski Grad, Fontana, Gazela, Gornji Grad, Jajinci, Kalvarija, Kanarevo Brdo, Karaburma, Konjarnik, Kumodraž, Labudovo Brdo, Mali Mokri Lug, Medaković, Miljakovac, Mirijevo, Mladost, Palilula Centar, Pariske Komune, Paviljoni - Stari Merkator, Petlovo Brdo, Rakovica, Resnik, Sava, Savski Kej, Savski Venac Centar, Senjak, Stari Aerodrom, Staro Sajmište, Stepa Stepanović, Studentski Grad, Ušće, Veliki Mokri Lug, Vidikovac, Voždovac, Vračar, Žarkovo, Železnik, Zemun Centar, Zvezdara, Belville,
Support and phone ordering
0606122200
Choose a restaurant
When you select your location, you will see a list of restaurants which deliver food in your area with appropriate minimum amounts and costs of delivery.
Order food online
Choose a restaurant by cuisine or minimum amount. Add to cart your favorite food and write as your special requests. Enter your address so the deliverer can find you easily.
Food is delivered, enjoy!
After submitting the order, you will see the estimated delivery time. Enjoy your food and write a review!
2020. © Alideda All rights reserved.
0606122200
Phone ordering