Nacionalna klasa food delivery Belgrade
Ušće bb, Belgrade Restaurant is open until 23:00
Grill, National food, Cooked meals, Crepes, Chicken, Burgers, Sandwiches, Fish and sea food, Restaurants, Desserts, Vegetarian food
Nacionalna klasa food delivery Belgrade
Restaurant is closed.
▼ EXPAND ALL
▲ COLLAPSE ALL
Smoked meze
Backa picante salami-turkey
Novi Pazar sudzuk (beef salami)
White bacon of mangulica pig
Cheese
Sjenica cheese select_ion
Mutton cheese from Stara mountain
Young goat cheese from Rudnik mountain
Backa garlic and basil cheese
Cold starters
Soup
Hot starters
Breaded pepper stuffed with cheese
Musak with vegetables, meat and sour cream
Baked potato with kajmak cream cheese
Nacional specialties
Potatoe as a side dish for all meals
Veal ribić in soup with vegetables and horse radish
Beef cream soup with smoked reebs
Delicacy national class
Smoked pork bun with cabbage
Grilled
Pljeskavica with green onion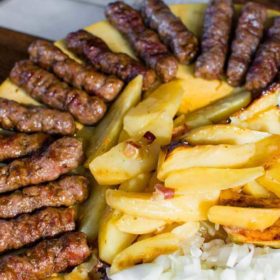 Leskovac pikant meat balls
Chicken on spit wrapped in bacon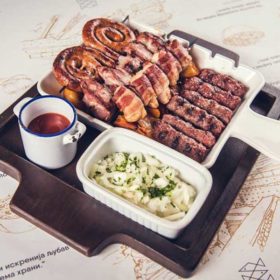 Burgers
Specialties
Pork medallions with mushrooms
Stuffed chicken schnitzle
Spit and under the baking lid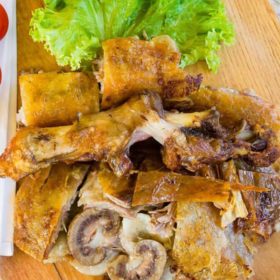 Veal under the baking lid
Lamb under the baking lid
Our meat boutique
Salads
NK salad
Cabbage, roasted hot pepper, garlic, onion, parlej.
Desserts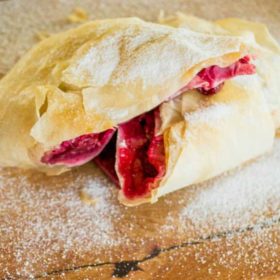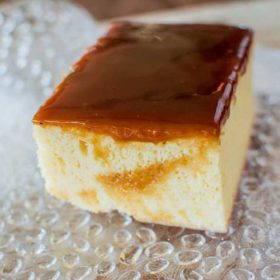 Nacionalna klasa je restoran koji se može pohvaliti našom nacionalnom kuhinjom. Namirnice koje se koriste u pripremi jela jesu proudukt domaće radinosti tako da zasigurno možete uživati u autentičnosti srpske kuhinje.
Specijaliteti koji se nalaze na meniju su iz raznih delova naše zemlje a možemo izdvojiti samo neke novopazarski sudžuk, peglana pirotska kobasica, valjevski duvan čvarci, sremska pikant kobasica, bački kulen ili specijaliteti od mangulice. Osim kuvanih jela i čorbi, u ponudi je jagnjetina, prasetina, razne vrste bifteka, jela sa roštilja. Za sladokusce i kao odličan završetak obroka dobra preporuka jesu sočne pite od višanja ili jabuka, tart od šljiva ili neka od čokoladnih torti ili kolača.
Priuštite sebi ili Vašim gostima uživanje u slasnim zalogajima srpske kuhinje. Bilo koje od ovih jela možete ponosno postaviti na Vašoj trpezi.
Zato izaberite željenu hranu i vrlo lako izvršite online naručivanje uz samo nekoliko klikova. Naručena dostava biće na Vašoj adresi što pre ili u zakazanom vremenu.
Prijatno!
×
If your location is not listed, please choose another restaurant.
×
Nacionalna klasa