Our Pub food delivery Belgrade

Street food
Tortilla
Veggie tortilla
Grilled tortilla with avocado, mushrooms spread, lettuce, tomato, french fries.
↗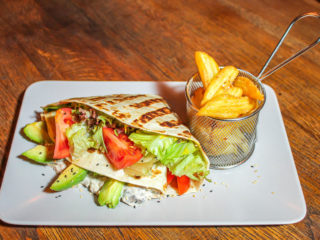 Crunchy tortilla
Grilled tortilla with crispy chicken, lettuce, tomato, gorgonzola dressing with bacon and red onion, french fries.
↗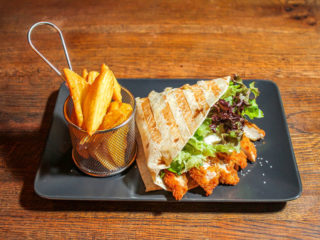 Tortilla with prosciutto
Grilled tortilla with prosciutto, melted cheese, lettuce, sour cream, french fries.
↗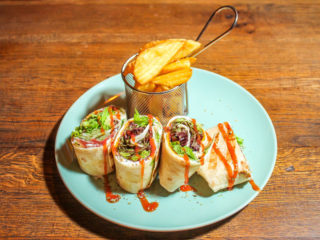 O.U.R. Wrap
Grilled chicken in a tortilla with Caesar dressing, paprika, cucumber and salad.
↗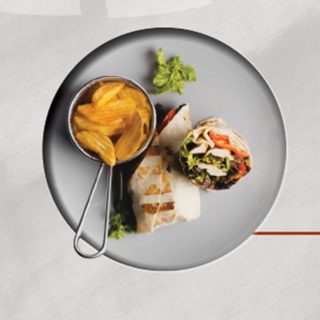 Burgers
Specialties
The kobaje
Sausages of your choice, two types of puree, mustard, mustard seeds and glazed onions (red onion in olive oil with mustard and honey, vinegar and dried tomatoes).
↗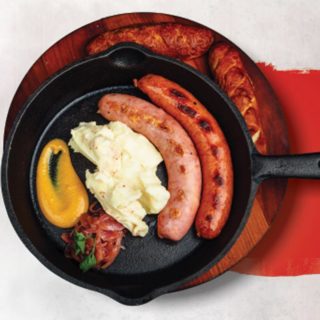 Chicken with prosciutto
Chicken fillet with prosciutto and gorgonzola sauce, new potatoes with tomato salsa and herbs.
Salads
Smoked trout
Grilled smoked trout with a mix of lettuce, avocado, tomato salsa and dried tomato dressing.
↗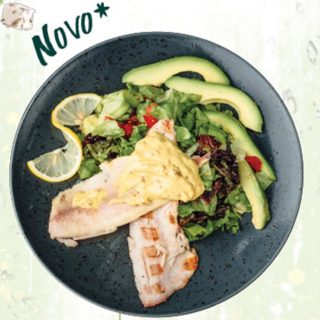 Cheese salad
Grilled mirocco cheese with a mix of green salads, tomato salsa and dried apricot.
↗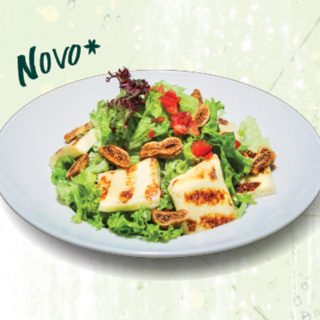 Greek salad
Salad with tomato, cucumber, paprika, olives, red onion and full-fat sheep Greek feta.
↗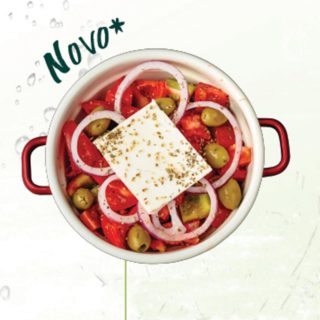 Seasonal salad
Serbian traditional salad
Pastry
Desserts
Grill, Mexican food, Breakfast, Chicken, Burgers, Sandwiches, Fish and sea food, Greek food
Restaurant address:
Beogradska 71, Belgrade
Delivery 11:00 until 22:30
Takeaway 09:00 until 22:30
| | | |
| --- | --- | --- |
| Working hours | Delivery | Takeaway |
| Monday | 11:00 until 22:30 | 09:00 until 22:30 |
| Tuesday | 11:00 until 22:30 | 09:00 until 22:30 |
| Wednesday | 11:00 until 22:30 | 09:00 until 22:30 |
| Thursday | 11:00 until 22:30 | 09:00 until 22:30 |
| Friday | 11:00 until 22:30 | 09:00 until 22:30 |
| Saturday | 12:00 until 20:00 | 12:00 until 20:00 |
| Sunday | closed | closed |