Paprika food food delivery Belgrade
Pizza, Grill, Breakfast, Crepes, Italian food, Sandwiches
Delivery 09:00 until 23:00
Enter your address
| | | |
| --- | --- | --- |
| Working hours | Delivery | Takeaway |
| Monday | 09:00 until 23:00 | 24:00 until 24:00 |
| Tuesday | 09:00 until 23:00 | 24:00 until 24:00 |
| Wednesday | 09:00 until 23:00 | 24:00 until 24:00 |
| Thursday | 09:00 until 23:00 | 24:00 until 24:00 |
| Friday | 09:00 until 23:00 | 24:00 until 24:00 |
| Saturday | 09:00 until 23:00 | 24:00 until 24:00 |
| Sunday | 09:00 until 23:00 | 24:00 until 24:00 |
Pizza
Margarita
Pelat, mozzarella, basil, olive oil.
Pepperoni

Pelat, cheese, kulen, hot paprika, pepperoni.
Calabria
Pelat, cheese, njeguski smoked neck, mushrooms, pancetta, pepperoni.
Tradizionale
Pelat, cheese, pancetta, egg.
Quattro Stagioni

Pelat, cheese, ham, pancetta, kulen, mushrooms, egg.
Quattro formaggi
Pelat, edamer, gorgonzola, mozzarella, parmesan, olive oil, basil. ↗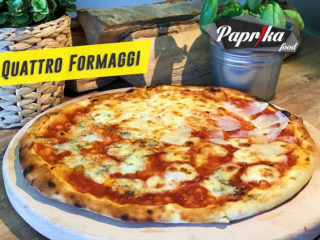 Fasting pizza
Pelat, fasting cheese, mushrooms, sweet paprika, corn, rocket, olives. ↗
Prugna
Pelat, cheese, pancetta, gorgonzola, red onion, tomatoes, dried plums.
Paprika food

Sour cream, cheese, pancetta, kulen, corn, parmesan.
Prsuto
Pelat, mozzarella, prosciutto, cherry tomato, parmesan, olive oil, rocket.
Rustika
Pelat, cheese, smoked neck, feta cheese, egg.
Caprino
Peeled tomato, cheese, smoked dried bacon, red onion, goat cheese; cherry tomato.
Capra Blue
Sour cream, cheese, smoked dried pechenica, goat cheese, blueberry, honey, basil.
Grill
Grill kg
Sandwiches
Paprika sandwich
Prosciutto, cheese, tomatoes, sour cream, lettuce.
Stromboli fasting (2 pcs.)
Peeled tomato, pickle, lettuce, red onion, grilled mushrooms, tomatoes, vegetable cheese, corn. ↗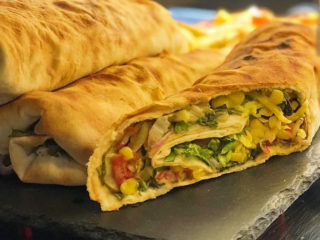 Sandwich
Kulen, cheese, additions.
Other
Homemade spicy potato

Savory crepes
Sweet crepes
40cm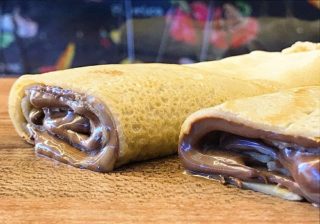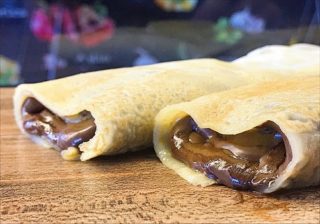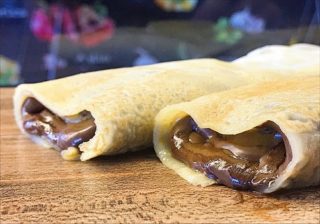 Drinks
Rosa water 0,5L
* it is not included in minimum
Coca Cola 0,33L
* it is not included in minimum
Fanta 0,33L
* it is not included in minimum
Paprika Food nalazi se u mirnom kraju Voždovca. Ukoliko niste probali picu kod njih, veoma ste pogrešili.
Ono što je posebno za ovaj restoran brze hrane i po čemu se izdvajaju njihove pice od ostalih jeste način pripreme. Pice se peku u pica peći na drva za koju kažu da nije samo alat. Zahvaljajući ovoj pećnici ali i načinu pripreme hrane, rangiraju se visoko po ukusu i kvalitetu.
Osim pica ili precizniji da budemo, nakon pica, počastite se deserom tj. palačinkama. Odaberite neku od ponuđenih ili čak napravite sami svoju uz odabir željenih dodataka i to ne samo slatku već i slanu.
Okupite društvo, jer je u društvu apetit bolji, poručite pice i palačinke i uživajte. Online naručivanje i dostava hrane nikada nije bilo brže i lakše.
×
If your location is not listed, please choose another restaurant.

rsd
×
Paprika food


Restaurant is closed.
Choose your address for delivery
Choose a restaurant
When you select your location, you will see a list of restaurants which deliver food in your area with appropriate minimum amounts and costs of delivery.
Order food online
Choose a restaurant by cuisine or minimum amount. Add to cart your favorite food and write as your special requests. Enter your address so the deliverer can find you easily.
Food is delivered, enjoy!
After submitting the order, you will see the estimated delivery time. Enjoy your food and write a review!
For restaurants
List your restaurant on this portal FOR FREE. Alideda creates websites for food delivery, provides the ordering system for your websites or Facebook pages, takes care about your marketing campaigns. Call us!
Terms of sale
2020. © Alideda All rights reserved.