Pink ćevabdžinica Veliki trg food delivery Belgrade
Grill, National food, Cooked meals, Chicken, Sandwiches, Fried food, Restaurants, Desserts

Gospodska 18, + external delivery, Belgrade
0606122200
Delivery 09:00 until 22:30
Takeaway 09:00 until 22:30
SHOW MAP
Enter address for delivery
Grill in flatbread
Smoked drumstick in flatbread
Sarajevo kebab in flatbread
Banjalucki kebab in flatbread
Viennese steak in flatbread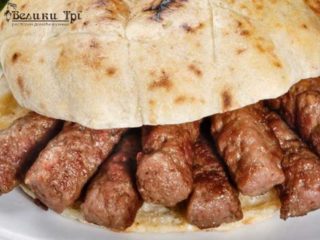 Wiene sausage in flatbread
Boneless chops in flatbread
Smoked boneless chops in flatbread
Smoked sausage in flatbread
Gourmand pljeskavitza in flatbread
Chicken filet in flatbread
Pljeskavitza in flatbread
Fried chicken in flatbread
Stuffed pljeskavitza in flatbread
Rolled chicken fillet in flatbread
Grilled meals
Fench fries 150g as a side dish and onion. Bread is not included.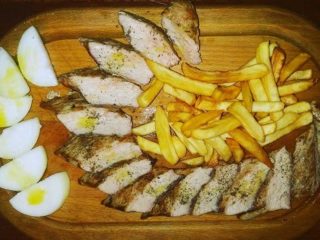 Smoked homemade hot sausage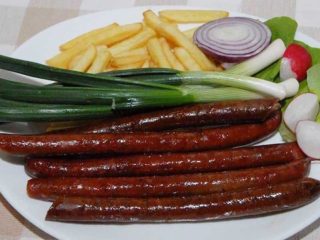 Smoked boneless chops grilled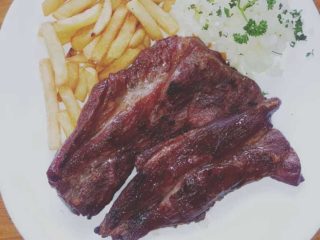 Karadjordjeva chicken steak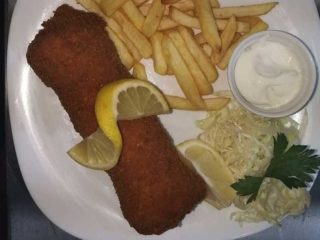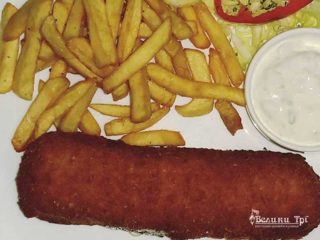 Boneless grilled drumstick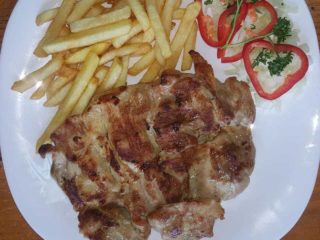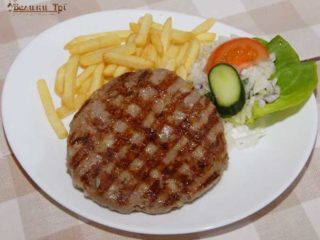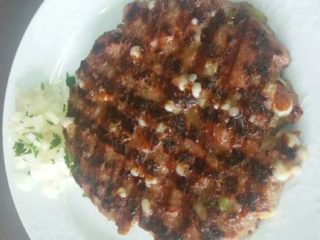 Stuffed boneless chops grilled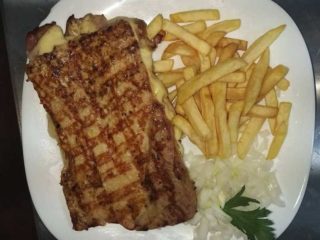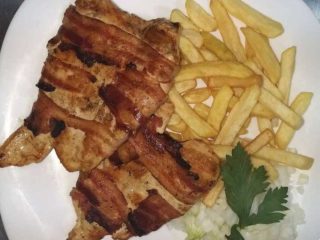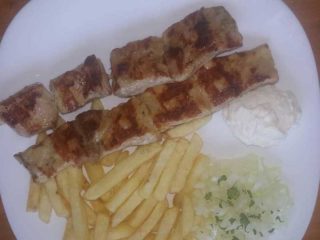 Austrian sausage with cheese
Kafanska pljeskavitza with kajmak
Grill kg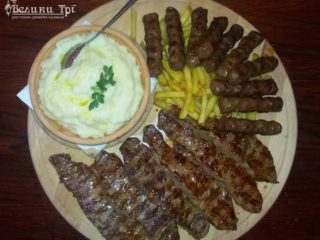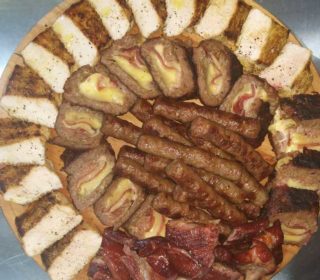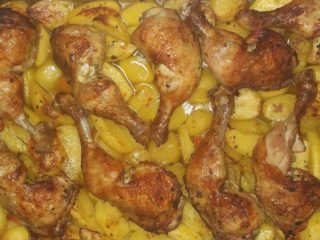 Boneless chops grilled kg
Meals by order
Bread is not included.
Wiene steak wuth French fries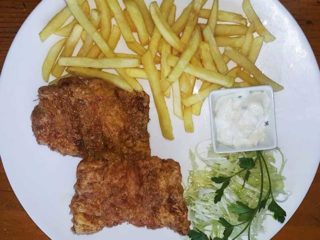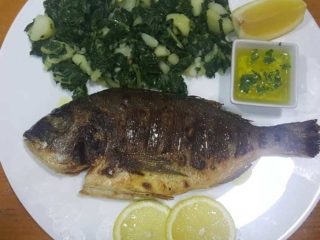 Paris steak with French fries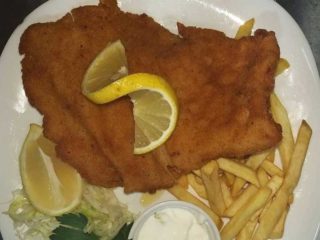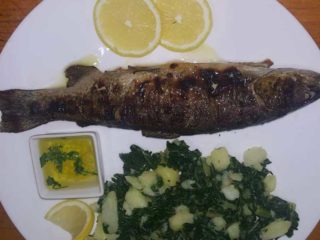 Speciality of the hause for two Veliki Trg
Beefs teak, chiken filet, pork file, cheese. ↗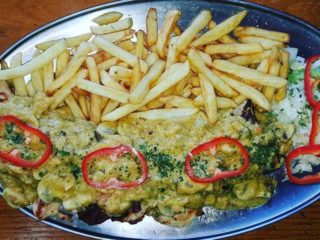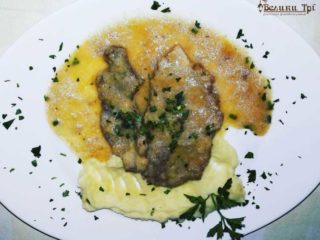 Pork medallions with mushrooms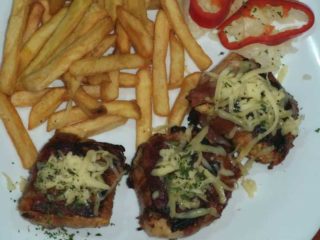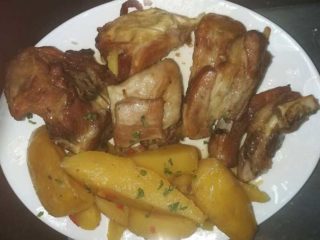 Rolled chicken medallions
Vojvodina's pork steak rolled
Cooked meals
Broth
Cold appetizers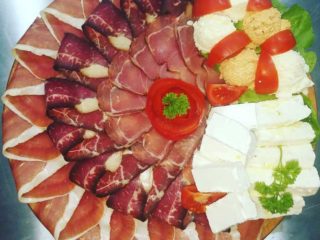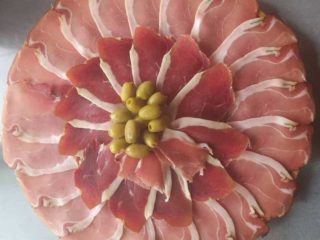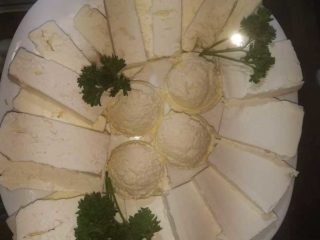 Warm appetizers
Breakfast
Rural omelette
Onion, mushrooms, carrot, pepper, zucchini, cheese.
Side dish
Salads
Salad Veliki Trg
Lettuce, chicken fillet, smoked bacon, mustard, olives, olive oil, toast.
Greek salad
cucumber, tomato, olives, feta cheese, garlic, sour cream.
Vitamin salad
Cucumber, tomato, celery, cabbage, apple, corn, olives.
Hot baked paprika with garlic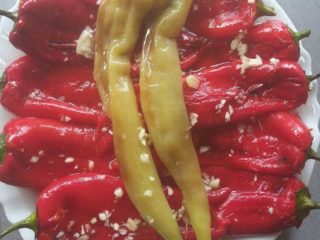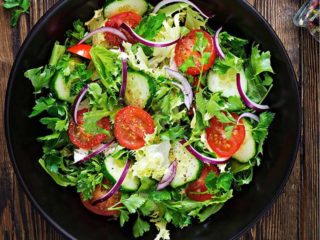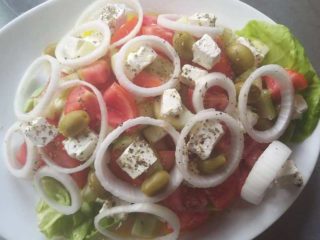 Desserts
Crepes with eurocream and plazma biscuites
Neko će Vam reći baš sve imaju, a mi ćemo Vam reći dostava Pink ćevabdžinica veliki trg! Veliki izbor jela uz iskusne kuvare, Veliki trg može Vam priuštiti trenutke užitka sa Vama bliskim ljudima. Ako ste gladni, a ne znate šta biste jeli, otvorite meni Velikog trga i sigurno će Vam dati inspiraciju, a uigran tim iz restorana pružiti vrhunsku uslugu i ekspresnu dostavu.
Da li trebate spremiti porodični ručak ili očekujete goste, ili ćete nešto gricnuti u popodnevnim časovima Pink ćevabdžinica veliki trg dostava biće brzo na Vašoj adresi. Ne morate praviti doručak ili trčati sa pauze nazad na posao, na Vama je samo da odaberete i oni dolaze kod Vas. Iznenadiće Vas svojim asortimanom gotovih jela, jela sa roštilja, burgera, hladnih i toplih predjela… Oni za svaku priliku imaju po nešto, a na Vama je da priliku iskoristite.
Ono što retko ko može da Vam pruži, a to je veliki izbor proizvoda roštilja na kilo. Zašto bi Vam drugi mešao meso, odaberite sami Vašu idealnu kombinaciju i iznenadite vaše goste za slavsku trpezu ili neki praznik. Pink ćevabdžinica veliki trg dostava se može pohvaliti ukusno spremljenim gotovim jelima, kao što Vam je nekada spremala mama. Ono što izdvajamo iz njihovog menije svakoko jeste junetina sa renom i perfektno spremljene sarmice od zelja, a ono što morate probati je restovana džigerica, od koje polazi voda na usta.
Dostava Pink ćevabdžinice veliki trg Gospodska 18 Beograd, stoji Vam na raspolaganju svakog radnog dana i tu je da bi Vama olakšala svakodnevnu životnu rutinu. Nemojte se zamarati i trošiti vreme na spremanje hrane za ručak ili žuriti nazad na posao kako ne biste zakasnili sa pauze, poručite dostavu Pink ćevabdžinice veliki trg I uverite se zašto ima dosta korisnika koji je stalno koriste.
Deka misli na vas
×
If your location is not listed, please choose another restaurant.

rsd
×
Pink ćevabdžinica Veliki trg

Choose your address for delivery
Enter address for delivery
If your address is not listed, click here
Enter address for delivery
Support and phone ordering
0606122200