Pomodoro food delivery Belgrade
Credit card accepted Online payment CC NEW

Hilandarska 32, Belgrade
Restaurant is open until 23:00
Pizza, Pasta, Breakfast, Italian food, Chicken, Restaurants, Desserts, Internacional cuisine
Pomodoro food delivery Belgrade
Restaurant is closed.
▼ EXPAND ALL
▲ COLLAPSE ALL
Pizza
Pasta
Salads
About 300 grams
Mozzarella de Buffala
Buffalo mozzarella with mediterranean oil, dried tomato.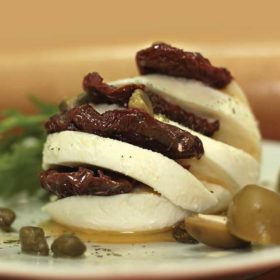 Caprese
Tomato, basil, mozzarella, olive oil, olives.
Insalata di vitamina
Lettuce, carrot, celery, almond, dressing, fasting.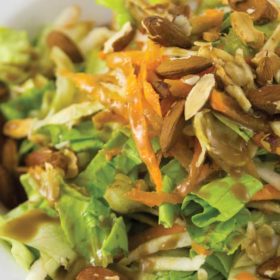 Insalata con formaggio di capra
Lettuce, cherry tomato, grilled goat cheese, sour cream, almond, hot sauce, spicy.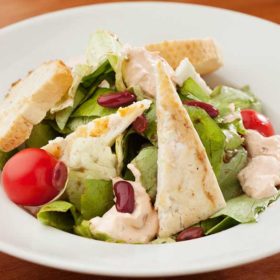 Insalata con formaggio e pera
Spinach, lettuce, almond, pear, grilled goat cheese, cherry tomato.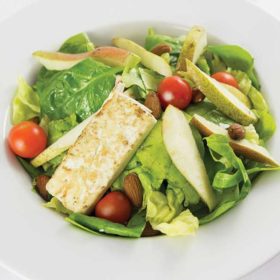 Spinaci e feta
Spinach, lettuce, feta cheese, almond, olives, dressing.
Tonno salad
Tuna, paprika, cucumber, onion, tomato, lettuce, pepper.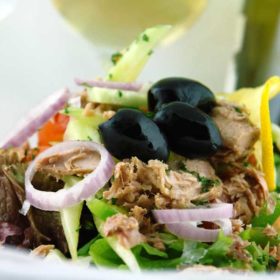 Insalata Garbatella
Mix salad, smoked trout, grilled cherry tomato and mushrooms, olives, dressing.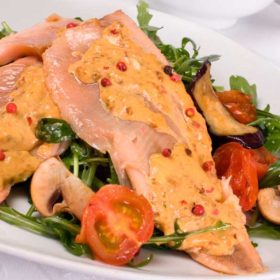 Pomodoro salad
Mix salad, cherry tomato, chicken, olives, dressing.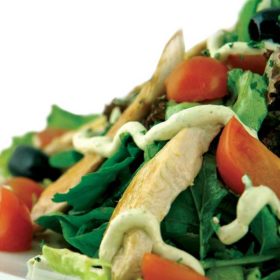 Cornelia
Grilled paprika, chicken, salad mix, goat cheese with olives.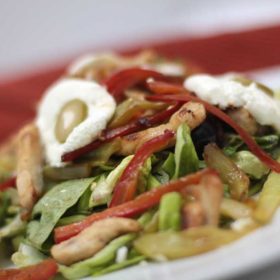 Insalata con bistecca e gorgonzola
Salad mix, beefsteak, gorgonzola, dried figs.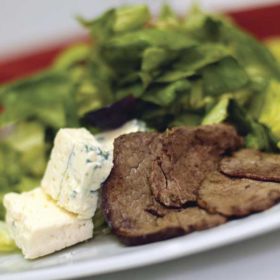 Insalata con Bistecca
Mix salad, tomato, beefsteak, parmesan, olives.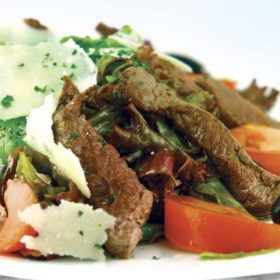 Italian Classics
Appetizers
Crostini mozzarella di Bufala e Peperoncino
Buffalo mozzarella in olive oil and chili peppers, vegetarian.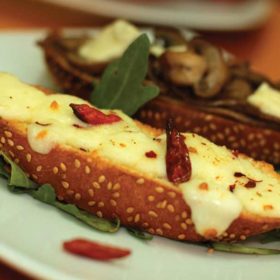 Crostini porcini e pecorino
Porcini, mushrooms, mozzarella, pecorino cheese, vegetarian.
Crostini verdure al forno
Baked vegetables, cream cheese, dried tomato, vegetarian.
Bruschette
Mediterranean bruschetti
Mozzarella, tomato, anchovies, garlic, capers.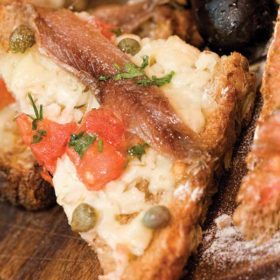 Con Prosciutto bruschette
Mozzarella, tomato, prosciutto, rocket.
Classic bruschetti
Mozzarella, tomato, basil, garlic, olives.
Soup
4dl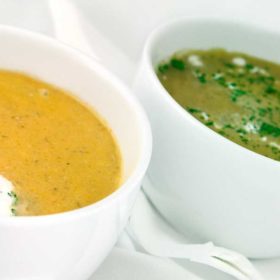 Desserts
Water
Juices
Ice tea lemon Rauch 0.33L
Ice tea peach Rauch 0.33L
Sok blueberry Nectar 0.2L
Sok strawberry Nektar 0.2L
Sok Multivitamin Nektar 0.2L
Sodas
Beer
Pomodoro je mesto koje godinama sakuplja znanje i iskustvo velikih majstora i ljubitelja italijanske kuhinje i tradicije, Kada probate njihove italijanske specijalitete Pomodoro će postati vaša dnevna ili pak nedeljna navika.
Fenomenalne paste i salate i izvrsni kolači su samo deo ponude Pomodoro Beograd koji se priprema sa najkvalitetnijim sastojcima i svakom jelu kao specijalan začin dodajemo Pomodoro dobru atmosferu.
Stari grad, Dorćol, Vračar ili Palilula nije bitno gde se nalazite Pomodoro dostava hrane dolazi na Vašu adresu i dostavlja Con Prosciutto burskete, sočne kanoli i italijanske klasike.
Želite i Vi da probate ukus prave italijanske pice koja izlazi iz čarobne peći na drva? Poručite onilne, a Pomodoro dostava Beograd donosi na Vašu adresu hranu vrhunskog kvaliteta i ukusa koju karakteriše italijanska testenina, originalni mocarela sir, najfiniji pelat paradajz, sveže povrće, prvoklasni pršut kao i pice od hrskavog testa.
×
If your location is not listed, please choose another restaurant.
×
Pomodoro