Restoran Ž food delivery Belgrade

Cooked meals
Goulash with mashed potato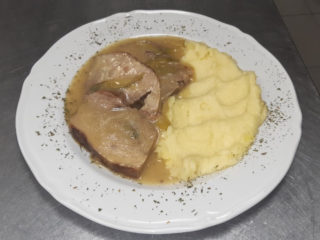 Muchkalitsa
Addition french fries.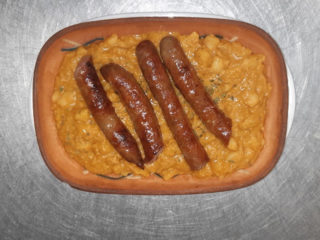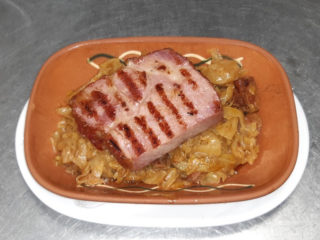 Stuffed paprika
Addition mashed potato. 2 pieces.
Pasta
Main dishes
Viennese steak and french fries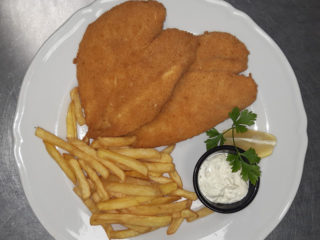 Mixed meat on grill
400 grams
Chicken wings on grill
500 grams. French fries
Chicken in chilli sauce
Addition mashed potato.
Tagiata beef steak fiorentina
Bbq ribs
Addition mashed potato.
Fried chicken and french fries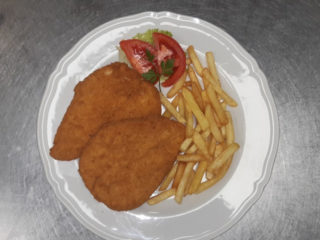 Fried cheese with french fries
Stuffed rolled chicken with french fries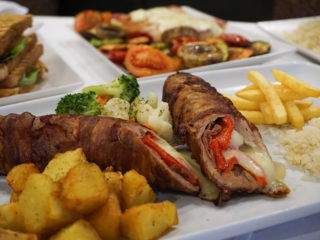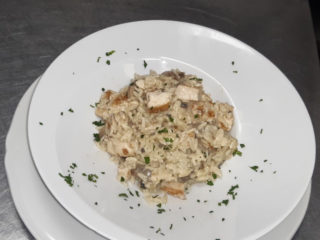 Fried stuffed pancake
Ham, cheese.
Club sandwich
Addition french fries.
Fish
Additions
Salad
Salad meals
Grill, National food, Cooked meals, Pasta, Chicken, Fish and sea food, Fried food
Restaurant address:
Peđe Milosavljevića 23a, + external delivery, Belgrade
Delivery 09:00 until 22:00
Takeaway 09:00 until 22:00
| | | |
| --- | --- | --- |
| Working hours | Delivery | Takeaway |
| Monday | 09:00 until 22:00 | 09:00 until 22:00 |
| Tuesday | 09:00 until 22:00 | 09:00 until 22:00 |
| Wednesday | 09:00 until 22:00 | 09:00 until 22:00 |
| Thursday | 09:00 until 22:00 | 09:00 until 22:00 |
| Friday | 09:00 until 22:00 | 09:00 until 22:00 |
| Saturday | 09:00 until 22:00 | 09:00 until 22:00 |
| Sunday | 09:00 until 22:00 | 09:00 until 22:00 |