Enter your address to check the minimum amount and delivery price!
Weight of the portion
Weight of the portion is the amount of fresh fish used in the preparation of meals
Gratis Coca Cola 1L
For orders larger than 3000 rsd.
You can pay by card
It is possible to pay by card (Visa, Maestro, Master, Dina) to a delivery person, but please note that when ordering.
▼ EXPAND ALL
▲ COLLAPSE ALL
Specialties of the house
Ribodjordjeva
Hake fillet stuffed with ham and kajmak
Hake gardener
Hake fillet stuffed with grilled vegetables
Freshwather fish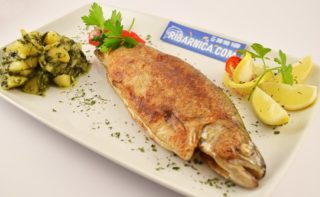 Saltwater fish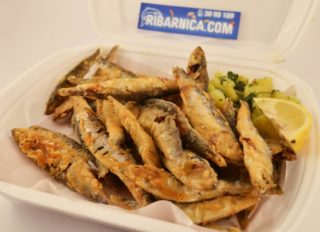 Smoked fish
300 grams
Smoked fillet salmon trout
Broth
350ml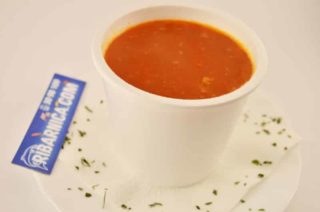 Meal salads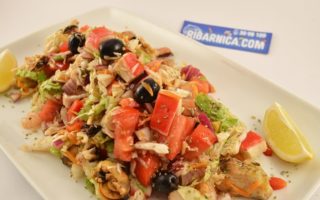 Carpaccio - smoked salmon
Fillet
Seafood
Squids stuffed with prawns
Squids stuffed with prosciutto and cheese
Mussels in wine and garlic
Prawns in wine and garlic
Pasta
Risotto
Side dishes
Whole grain rice with mushrooms
Grilled Mirocki cheese 150g
Appetiser plate
280g. Proschiutto, sjenicki cheese, olives
Salads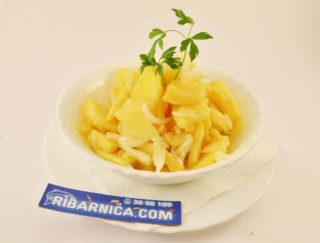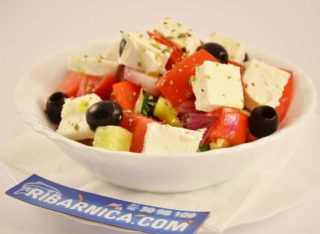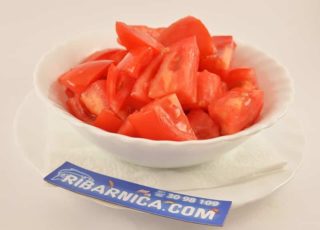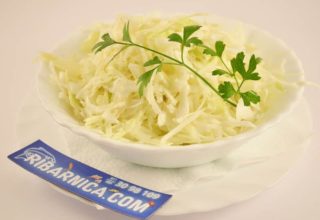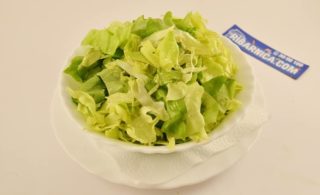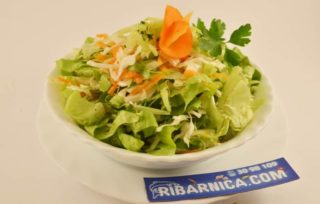 Other
Dessert
×
If your location is not listed, please choose another restaurant.
×
Ribarnica Com
Restoran koristi oblasti dostave: Ribarnica - Akademija, Ribarnica - Altina, Ribarnica - Arena, Ribarnica - Banjica, Ribarnica - Banovo Brdo, Ribarnica - Batajnica, Ribarnica - Belville, Ribarnica - Bežanija, Ribarnica - Bežanijska Kosa, Ribarnica - Blokovi, Ribarnica - Borča, Ribarnica - Braće Jerković, Ribarnica - Ćaliije, Ribarnica - CENTAR - Stari Grad, Ribarnica - Cerak, Ribarnica - Cerak Vinogradi, Ribarnica - Čukarica, Ribarnica - Dedinje, Ribarnica - Dorćol, Ribarnica - Dunavski Kej, Ribarnica - Dušanovac, Ribarnica - Filmski Grad, Ribarnica - Fontana, Ribarnica - Galenika, Ribarnica - Gazela, Ribarnica - Gornji Grad, Ribarnica - Jajinci, Ribarnica - Kaluđerica, Ribarnica - Kalvarija, Ribarnica - Kanarevo Brdo, Ribarnica - Karaburma, Ribarnica - Konjarnik, Ribarnica - Kotež, Ribarnica - Krnjača, Ribarnica - Kumodraž, Ribarnica - Mali Mokri Lug, Ribarnica - Medaković, Ribarnica - Miljakovac, Ribarnica - Mirijevo, Ribarnica - Mladost, Ribarnica - Palilula, Ribarnica - Pariske Komune, Ribarnica - Paviljoni - Stari Merkator, Ribarnica - Petlovo Brdo, Ribarnica - Rakovica, Ribarnica - Resnik, Ribarnica - Sava, Ribarnica - Savski Kej, Ribarnica - Savski Venac, Ribarnica - Senjak, Ribarnica - Stari Aerodrom, Ribarnica - Staro Sajmište, Ribarnica - Stepa Stepanović, Ribarnica - Studentski Grad, Ribarnica - Surčin, Ribarnica - Ušće, Ribarnica - Veliki Mokri Lug, Ribarnica - Vidikovac, Ribarnica - Voždovac, Ribarnica - Vračar, Ribarnica - Žarkovo, Ribarnica - Železnik, Ribarnica - Zemun Centar, Ribarnica - Zemun Polje, Ribarnica - Zvezdara,
Support and phone ordering
0606122200