▼ EXPAND ALL
▲ COLLAPSE ALL
Action menu
White vesalica with side dish + Coca Cola 0.5L
Chicken kabob with side dish + Coca Cola 0.5L
Rolled chicken with side dish + Coca Cola 0.5L
Restaurant pljeskavica with side dish + Coca Cola 0.5L
Dover sole fish with side dish + Coca Cola 0.5L
Breakfast
Brekafast can be ordered until 01:00pm.
English breakfast
2 eggs, bacon, wurstel, beans, onion croquettes, bun, orange juice or coffee.
Cooked meals
Sandwiches
Spread can be change trough instructions.
Mediterranean sandwich
Njegushka prosciutto, cheese, feta cheese with olives, tomato.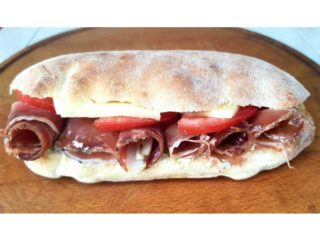 Fried hake sandwich
Fasting. Fried hake with spinach, margarine, cucumber, paprika. Fasting.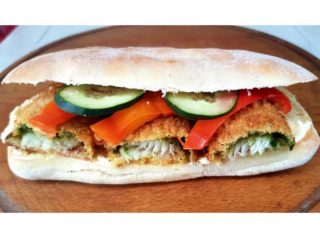 Pasta and risotto
500g.
Pasta Con verdura
Vegetables, spices, sour cream.
Spaghetti Bolognese
Bolognese sauce, parmesan.
Spaghetti Carbonara
Pancetta, egg, sour cream.
Spaghetti Arabiata
Paprika, chilli, basil, olive oil.
Penne Primavera
Chicken, vegetables, mushrooms, sour cream.
Penne Quattro Formaggi
Gorgonzola, emmentaler, brie, parmesan.
Risotto con Verdura
Rice, vegetable, parmesan.
Daily menu
Fish
500g. with side dish. Bun is ordered separately.
Grill in bun
Gourmand pleskavica
200g. Ham, cheese, hot peppers.
Home made sausage on meter
Stoffed rolled chicken breasts
250g. Chicken fillet, bacon, ham, cheese.
Rolled chicken kabob
250g. Chicken fillet, bacon.
Broth
Salads
Other
Desserts
Drinks
Wine
×
If your location is not listed, please choose another restaurant.
×
Taze Toplo
Support and phone ordering
0606122200
Choose a restaurant
When you select your location, you will see a list of restaurants which deliver food in your area with appropriate minimum amounts and costs of delivery.
Order food online
Choose a restaurant by cuisine or minimum amount. Add to cart your favorite food and write as your special requests. Enter your address so the deliverer can find you easily.
Food is delivered, enjoy!
After submitting the order, you will see the estimated delivery time. Enjoy your food and write a review!
2020. © Alideda All rights reserved.
0606122200
Phone ordering