Konak food delivery Kruševac

Breakfast
Breakfast can be ordered until 1pm!
English breakfast
2 eggs, sausage, french fries, cheese, prosciutto, tomato, toast.
Haste puding with cheese and kajmak
Sweet breakfast
Jam, honey or nutella.
Hot appetizers
Breaded chicken in beer
1kg.
Fried chicken in sweet-hot sauce
250g.
Breaded cream cheese
200g.
Tortilla with chicken
2pcs. Chicken, paprika, cheese, onion.
Breaded paprika with cheese filling
2pcs.
Fried paprika with kajmak
200g.
Chowder
Dishes on demand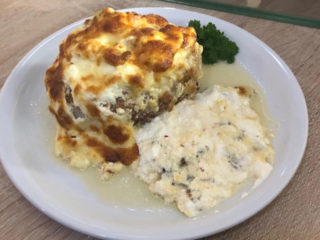 Specialty a la Milan
Pork fillet, bacon, ham, cheese.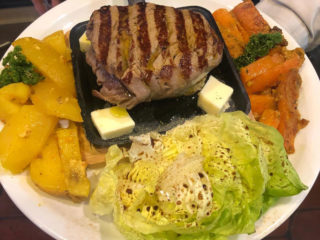 Veal medallions with mushrooms
Veal cutlet in garlic sauce
Meat on peasant's way
Pork fillet, paprika, tomato, onion.
Beef Stroganoff
Beefsteak, pickles, onion, mustard, sour cream.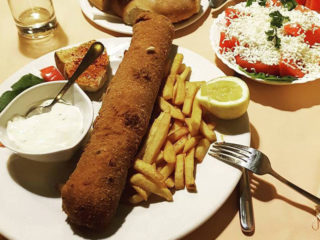 Karadjordje chicken cutlet
Cevap with garlic in veal sauce
Combination Konak
1/3 rolled veal, 1/3 stewed veal and cevap with garlic in veal sauce.
Pork medallion with mushrooms
Specialty a la Dusan
Pork fillet, onion, rolled veal sauce.
Chicken fillet with almond in bechamel sauce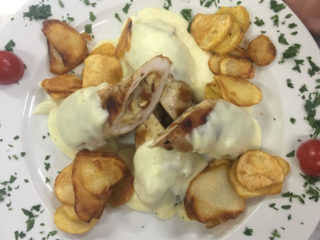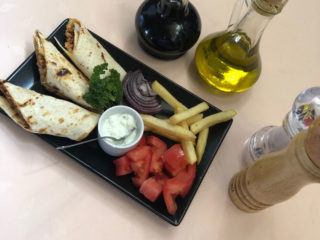 Chicken liver a la Sezemca
Chicken liver, vegetables, ketchup, soya sauce.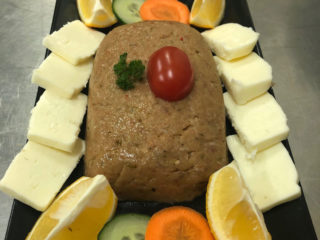 Roast meat
Grilled meat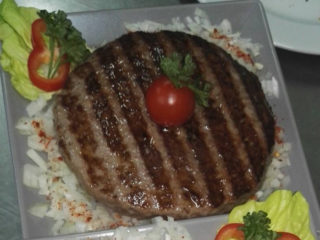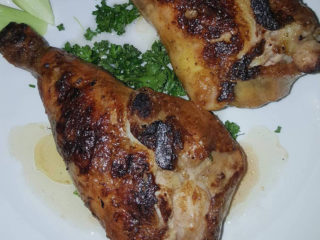 Stuffed chicken drumstick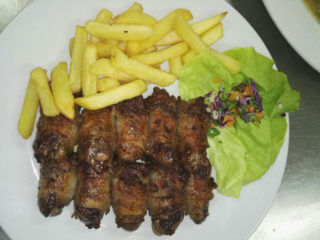 Chicken breast in bechamel sauce
400g.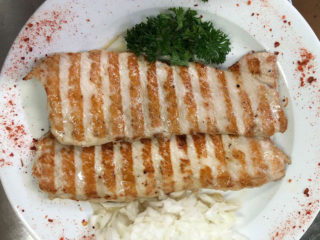 Stuffed prime lean pork steak
Smoked prime lean pork steak
Meat fritters
Stuffed with garlic and cheese.
Small meat balls
Stuffed with garlic and red hot chilli pepper.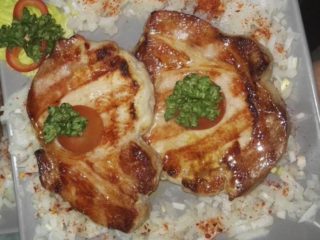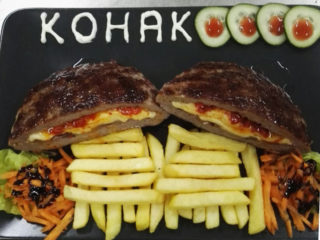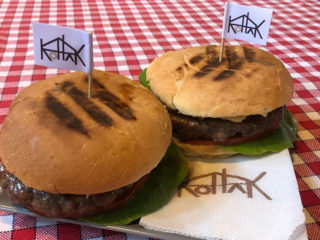 Fish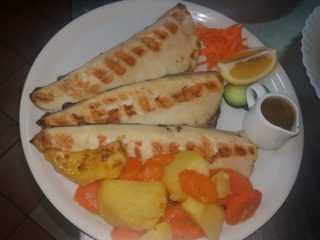 Mediteraneo squids
With smoked ham and olives.
Baked catfish file with mozzarella
Stews
Bread
Salad
Pepper with oil and garlic
Desserts
Pancakes with everything
2 in portion, with plasma, nuts, jam, honey, ice cream, whipped cream and topping.
Pancakes at your choice
2 in portion.
Baked pancakes dressed with milk, nuts and sugar
2 in portion.
Pancakes in wine dressing
2 in portion.
Premium menu
Drinks
Beer
Grill, National food, Breakfast, Crepes, Chicken, Sandwiches, Fish and sea food, Fried food, Desserts
Restaurant address:
Nikole Tesle 5, + external delivery, Kruševac
Delivery 14:00 until 21:45
Takeaway 10:00 until 23:00
| | | |
| --- | --- | --- |
| Working hours | Delivery | Takeaway |
| Monday | 14:00 until 21:45 | 10:00 until 23:00 |
| Tuesday | 10:00 until 21:45 | 10:00 until 23:00 |
| Wednesday | 10:00 until 21:45 | 10:00 until 23:00 |
| Thursday | 10:00 until 21:45 | 10:00 until 23:00 |
| Friday | 10:00 until 16:00 | 10:00 until 23:00 |
| Saturday | - | 10:00 until 23:00 |
| Sunday | closed | closed |

Credit card
Restaurant is open from 07:00 until 21:00 | Dostava iz marketa, Beograd
Expected time : 120 minutes | Minimum amount for delivery : 2500 rsd
Grill, National food, Breakfast, Crepes, Chicken, Sandwiches, Fish and sea food, Fried food, Desserts