Pizza, Breakfast, Italian food, Sandwiches, Alcoholic beverages
| | | |
| --- | --- | --- |
| Working hours | Delivery | Takeaway |
| Monday | 09:00 until 22:45 | 09:00 until 18:45 |
| Tuesday | 09:00 until 22:45 | 09:00 until 18:45 |
| Wednesday | 09:00 until 22:45 | 09:00 until 18:45 |
| Thursday | 09:00 until 22:45 | 09:00 until 18:45 |
| Friday | 09:00 until 22:45 | 09:00 until 18:45 |
| Saturday | 09:00 until 22:45 | 09:00 until 18:45 |
| Sunday | closed | closed |
Pizza
Prosciutto pizza
Mushrooms, cheese, prosciutto, peeled tomato.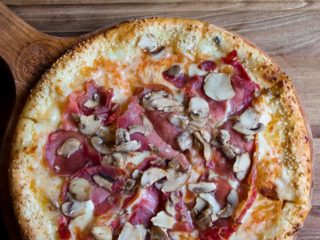 Smoked neck pizza
Mushrooms, dried tomato, smoked neck, cheese, peeled tomato.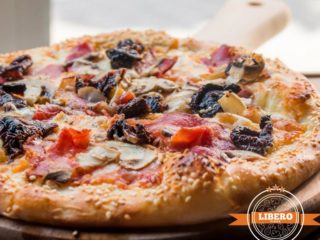 Madjarica
Pepperoni, mushrooms, kulen, cheese, ham, peeled tomato.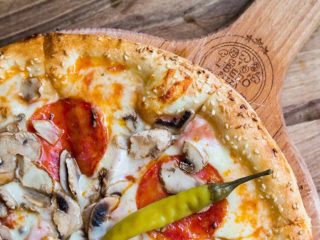 Chicken pizza
Garlic marinade, feta, tomato, chicken breasts, sour cream, cheese.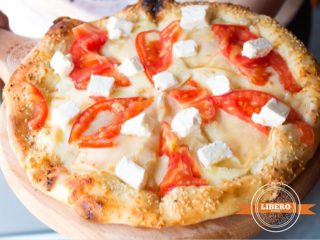 Mediteran pizza
Olive oil, rocket, cherry tomato, black olives, ham, cheese, peeled tomato.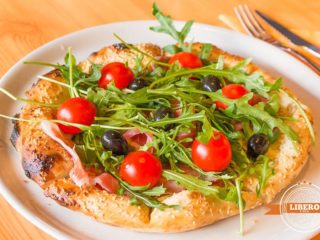 Srbijanka
Ajvar, mushrooms, kajmak, grill sausage, cheese, ham, peeled tomato.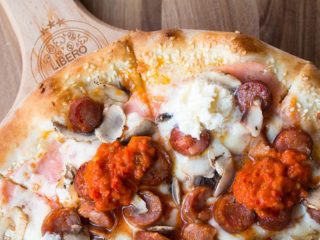 Libero pizza
Mushrooms, egg, pancetta, pecenica, kulen, cheese, ham, peeled tomato.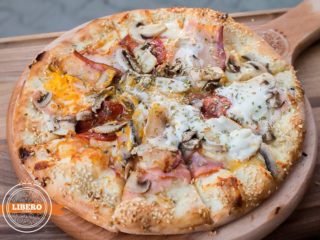 Tuna pizza
Olives, mushrooms, corn, tuna, cheese, peeled tomato.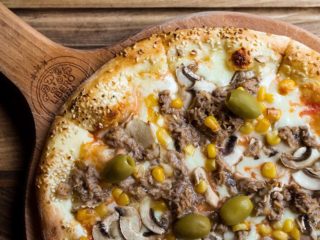 Caprese
Basil, mozzarella, tomato, cheese, pecenica, peeled tomato.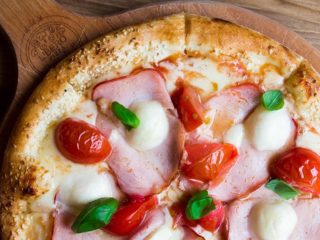 Vegetariana
Rocket, olives, mushrooms, paprika, tomato, corn, cheese, peeled tomato.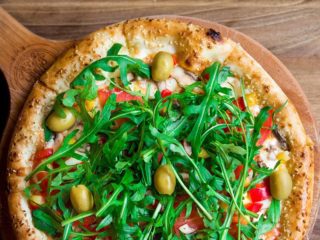 Cankareva pizza
Sour cream, cheese, pancetta, paprika, corn, onion.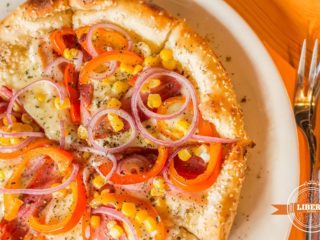 Spinach pizza
Garlic marinade, paprika, tomato, spinach, cheese, peeled tomato.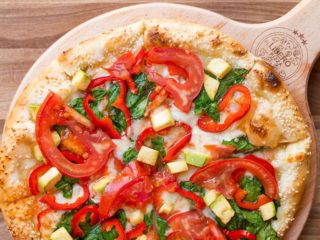 Closed pizza
Spread with sour cream, studded by cheese. Mushrooms, cheese, kulen, pecenica, peeled tomato.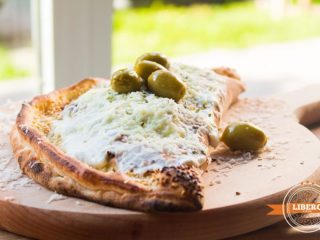 Pizza with smoked salmon
Black olives, zucchini, mozzarella, onion, smoked salmon, cheese, peeled tomato.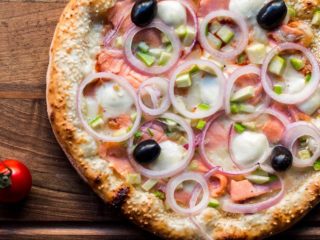 Pizza Quattro formaggi
Black olives, feta cheese, mozzarella, gorgonzola, cheese, peeled tomato.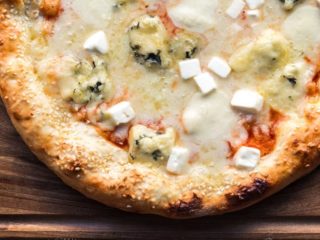 Bolognese pizza
Peeled tomato, bolognese sauce, cheese, parmesan.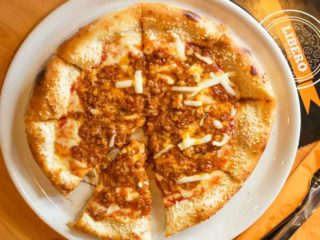 Carbonara pizza
Sour cream, pancetta, cheese, garlic, egg yolks, parmesan.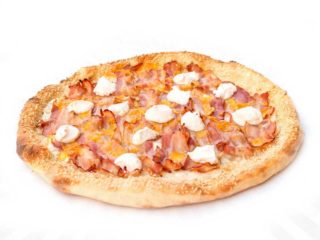 Sandwiches
Drinks
Restoran Libero pizza Novi Sad se nalazi u novoj detelinari u ulici Cankareva 21. Dostava Libero pizza za vas nudi nešto sasvim novo, vrhunski kvalitet i ukus pica i sendviča sa posebno odabranim i svežim sastojcima. U vašem interesu umeće i znanje u proizvodnji pica sa uživanjem prenose na svoje proizvode. Oslikava ih iskustvo i tehnika u načinu pripremanja hrane i kombinacija nacionalnih ukusa.
Za ljubitelje sendviča nude sendvič kulen, pečenica, pileća prsa, pršuta, šunka, suvi vrat, kao i lepinju sa kajmakom i pršutom. Naša preporuka je sendvič libero ( paradajz, zelena salata, sir, pečenica, kulen, libero premaz, domaće testo ) . Najbrža dostava pice Libero pizza Novi Sad nestrpljivo čeka da odaberete svoj omiljeni specijalitet iz ovog restorana.
Iz širokog asortimana pica pored kaprićoze, margarite, 4 vrste sira, nude i tuna picu, spanać picu , mediteran picu … Naša preporuka je da obavezno probate libero picu ( šampinjoni, jaje, pančeta, pečenica, kulen, sir, šunka, pelat ) . Za one koji vole da eksperimentišu sa ukusima pravi izbor je preklopljena pica sa eurokremom.
Novosađani brzo i lako online putem možete naručiti vašu omiljenu picu ili sendvič, a Libero pizza dostava Novi Sad je kod vas u najkraćem mogućem roku. Za vas Libero pizza dostava tu je svakog dana. Brza dostava pice Libero pizza čeka i raduje se svakom vašem pozivu.
×
If your location is not listed, please choose another restaurant.
rsd
×
Libero Pizza
Restaurant is closed.
Choose a restaurant
When you select your location, you will see a list of restaurants which deliver food in your area with appropriate minimum amounts and costs of delivery.
Order food online
Choose a restaurant by cuisine or minimum amount. Add to cart your favorite food and write as your special requests. Enter your address so the deliverer can find you easily.
Food is delivered, enjoy!
After submitting the order, you will see the estimated delivery time. Enjoy your food and write a review!
For restaurants
List your restaurant on this portal FOR FREE. Alideda creates websites for food delivery, provides the ordering system for your websites or Facebook pages, takes care about your marketing campaigns. Call us!
Terms of sale
2020. © Alideda All rights reserved.