Piccante food delivery Novi Sad

Bulevar Patrijarha Pavla 22

Delivery: 09:00-22:00

Takeaway: 09:00-20:45

POS

Online

Delivery

Takeaway
Please add 100 rsd to reach the minimum amount.
Pizza
28cm/32cm.
Pesto pizza
Peeled tomato, cheese, prosciutto, mozzarella, paprika, pesto, sour cream.
↗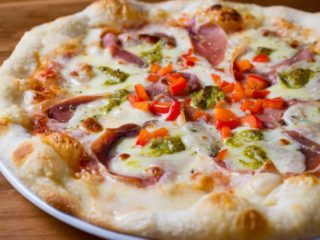 Chorizo pizza
Peeled tomato, grilled sausage, leek, mushrooms, cheddar cheese.
Garden Pizza
Peeled tomato, vegetable cheese, tomato, paprika, mushrooms, zucchini, broccoli, olives.
Calzone
Peeled tomato, cheese, ham, mushrooms.
Capricciosa
Peeled tomato, cheese, ham, mushrooms.
Madjarica
Kulen, mushrooms, cheese, fefferoni, olives, peeled tomato, oregano.
Piccante pica
Peeled tomato, cheese, kulen, prosciutto, bacon, ham, rocket, olives, mushrooms, cherry tomato.
Quattro stagione
Peeled tomato, ham, prosciutto, corn, paprika, mushrooms, cheese.
Tuna pizza
Peeled tomato, tuna, tomato, paprika, olives, rocket, fasting cheese.
Pasta and risotto
Tagliatelle "Taccino gorgonzolato"
Tagliatelle, turkey, gorgonzola, sour cream, parmesan, soy sauce, primrose.
Tagliatelle with three types of mushrooms
Tagliatelle, porcini mushrooms, oyster mushrooms, champignons, white wine, parsley, garlic, parmesan, olive oil.
Pene "Piccante"
Penne, chicken, brie, spinach, cherry tomato, garlic, olive oil, parmesan.
Penne Arabiata with mozzarella
Penne, peeled tomato, onion, paprika, hot pepper, mozzarella, primrose.
Gnocchi with turkey and porcini mushrooms
Gnocchi with turkey in cream porcini mushrooms sauce, bacon, cherry tomato and parmesan.
Risotto with beefsteak and cheese
Arborio rice with pieces of beefsteak, cheddar cheese, onion and paprika, served with parmesan.
Risotto with chicken and vegetables
Arborio rice with chicken, onion, zucchini, paprika, mushrooms and soy sauce, served with rocket and parmesan.
Tagliatelle Sole Siciliano
Tagliatelle with chicken sauce, pine nuts, sour cream, peeled tomato, dried tomato, chili peppers served with parmesan.
Baked penne with chicken
Penne with chicken, sour cream, peeled tomato, mushrooms and cheese.
Seafood
Bread.
Grilled salmon with vegetables
Grilled salmon served with swiss chard, zucchini, carrots, paprika, lemon and marinade.
Penne with salmon
Penne in cream sauce with salmon, cream, garlic, cherry tomato, parmesan and parsley.
Spaghetti with seafood
Spaghetti with salmon, prawns and mussels, parsley, garlic and olive oil, cherry tomato.
Black risotto with prawns
Rice, ink cuttlefish, shrimp, red onion, tomato, garlic, white wine, lemon, primrose.
Grilled sea bass fillet
Served with gnocchi and spinach.
Salmon in saffron sauce
Grilled salmon on black risotto in saffran sauce.
Fish plate
Tatar salmon, sea bass confit, grilled prawns, olive and caper tapenade, bruschettas with tomato and onion.
Spaghetti with tuna and anchovies
Spaghetti with fresh tuna and anchovy in napolten sauce with tomato, onion and olives.
Tuna steak in lemon sauce
Grilled tuna in lemon sauce served on vegetables mix.
Main dishes
Bread.
Beef rosbratna Reserve
1kg. Dry aged beef rosbratna with chili mashed potato and griiled lemon.
↗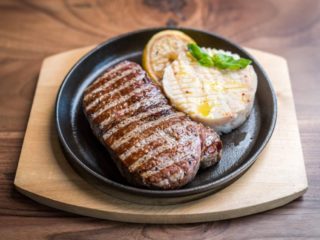 Beef Burger
Bun, minced beef meat, cheddar cheese, tomato, salad, pickles, mayonnaise, dill and onion, French fries.
Pork thigh Trieste
Smoked pork thigh without skin and bones baked with cheddar cheese and sour cream, served with potatoes.
Chicken Burger
Finely sliced grilled chicken with onion and cheddar cheese in bun with tomato, lettuce and Caesar dressing, French fries.
Turkey with pasta Piccante
Turkey with pasta baked with sour cream, gorgonzola, cheese, egg and spices.
Turkey in almond and cranberry sauce
Grilled turkey in cream sauce with almond, cranberry, baked tomato, potato.
Double Bourboun Burger
Double young beef burger with soft bun, burbon dressing, fried mozzarella, red onion, iceberg salad, French fries.
Chicken Saltimbocca
Chicken with prosciutto and basil in and white wine and sour cream sauce, served with piquant potato.
Tartar beefsteak
Finely sliced beef fillet with mix of spices, served with toast, butter and egg yolk.
Teletina Piccante
Roast veal with spicy potatoes and mixed salad.
Beefsteak with homemade aromatic potato
Grilled beefsteak with aromatic potatoes.
Beefsteak in Piccante oil
Chopped beefsteak 300g on tagliatte with olive oil, herbs, aceto balsamico, lemon and soy sauce, side dish of your choice.
T-BONE steak
Dry aged t-bone steak with caliente salsa with paprika and onion.
BBQ chicken
Served with risotto with black sesame and vegetables.
Kebabs
Beef kebabs, cream sauce, grilled onions, flavored potatoes.
Fish burger
Tuna burger, salad, cocktail dressing, french fries.
Grill plate
Pork chop, lamb burger, homemade sausage, beef kebabs, chimichuri salsa, kajmak, dijon mustard, dollar chips.
Lamb Caper lime burger
Lamb burger with salad, Caper lime dressing, served with paprika and dollar chips.
Marinated beef cutlet
Grilled beef cutlet with paprika, dollar chips and cheese sauce.
Panco chicken
Served on vegge tortilla and cheese sauce.
Pollo con spinaci
Baked chicken in spinach sauce with cheese and aromatized potato.
Pork Chop
Pork chop, dollar chips, olive oil salsa, parsley and onion and goat cheese and roasted peppers salad.
Stuffed chicken Piccante
Chicken stuffed with spinach, cheddar and sun-dried tomatoes, mashed potatoes and broccoli, pepper sauce.
Baked veal fish
Veal fish, roasted peppers, hot peppers, bechamel and potatoes.
Salads
Caesar salad
Mix of lettuce, grilled chicken, parmesan, bacon, eggs, tomato, caesar dressing (mayonnaise, pickles, anchovies and capers).
↗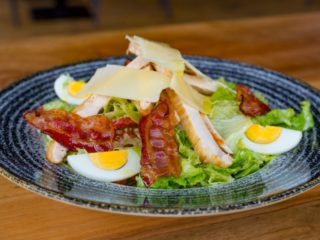 Salmon salad
Grilled salmon on mix lettuce with tomato, paprika, olives nad dressing (yogurt, lemon and olive oil).
↗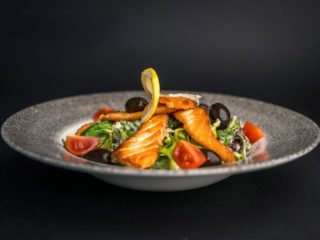 Greek salad
Feta cheese, tomato, cucumber, onion, olives, radich, lettuce, olive oil, oregano.
Caprese meal salad
Cherry tomato and mozzarella on mix salad with olive oil, aceto and basil dressing.
Mixed Piccante salad
Mix of lettuce, tomato, peppers, zucchini, hot peppers, olive oil, garlic and lemon.
Salad rocket, cherry, parmesan
Lettuce, rocket, cherry tomato, parmesan, aceto, olive oil.
Salad with beefsteak and mozzarella
Grilled beefsteak, mozzarella, aceto balsamico, mustard and olive oil, salad, tomato, Bavarian croutons.
Salad with turkey
Lettuce, pine nuts, tomato, grilled turkey, grilled oyster musrooms, olive oil, sour cream, red pepper and walnuts.
Serbian traditional salad
Tomato, cucumber, garlic, paprika, salt, pepper, olive oil, aceto, feta cheese.
Serbian salad
Tomato, cucumber, purple onion, hot pepper, salt, pepper, olive oil.
Mixed salad
Tomato, cucumber, salt, pepper, olive oil.
Carpese salad
Tomato, dry mozzarella.
Salad vith grilled goat cheese
Mix lettuce with grilled goat cheese, caramelized beet, walnuts, pine nuts and mustard dressing.
Salad with grilled tuna
Mix lettuce with grilled tuna, cherry tomato, oyster mushrooms, yoghurt and lemon dressing.
Soups and pottage
Bread.
Chicken soup
Soup with homemade dumplings and vegetables.
Young beef ragu broth
Cream young beef broth with vegetables and sour cream.
Appetizer
Piccante plate
Plate for two. Prosciutto, kulen, smoked neck, kajmak, goat cheese, parmesan, bursan cheese, bruschetti with tomato and olives.
↗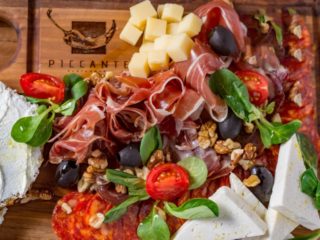 Chicken fingers with peanuts
Chicken filet, peanuts butter, sesame, sour cream, lettuce mix with cherry tomato.
↗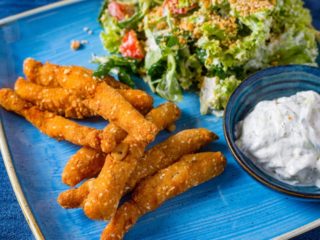 Bruschetti with tomato and garlic
Bruschette with olive oil, garlic and cherry tomato.
Bruschetti with tartar beefsteak
Tatar beefsteak, butter, baked Baguette.
Bruschette with salmon
Grilled salmon, tomato, onion, parsley and olive oil.
Piccante starter
Home made bread, kajmak, greaves pate.
Cheese plate
Brie, gorgonzola, cheddar, goat cheese, parmesan, walnuts, olives.
Ricco tortilla
Tortilla, chicken, cheddar, brie, gouda, salad, chili yoghurt salsa.
Tacos with veal
Tortilla, veal fish, cheese, tomato, red onion, cucumber, lime.
Ratatouille with 4 types of cheese
Zucchini, peppers, eggplant, red onion, sour cream, gorgonzola, brie, parmesan, gouda.
Sweet potato puree in pumpkin sauce
Sweet potato puree with grilled zucchini in pumpkin seed sauce.
Desserts
Schwarzwald pancake
Nutella, plazma cakes, cherry.
Drinks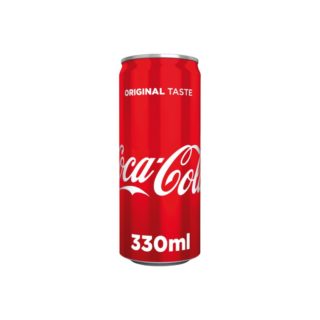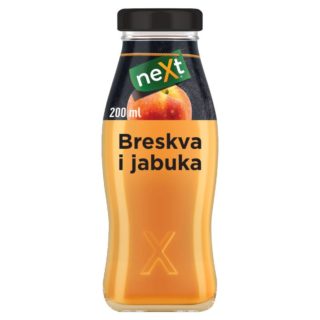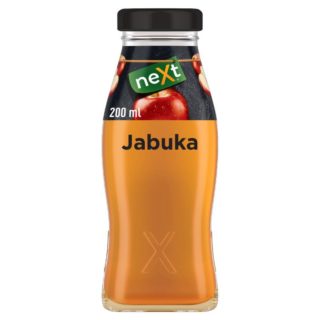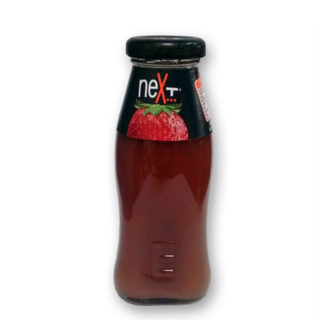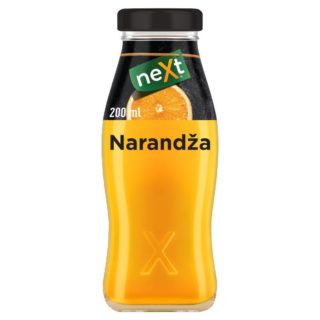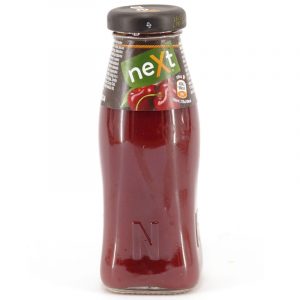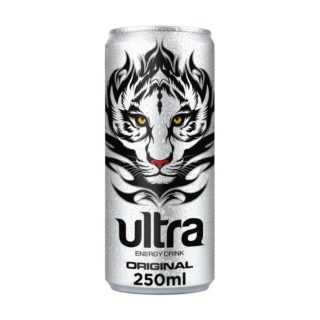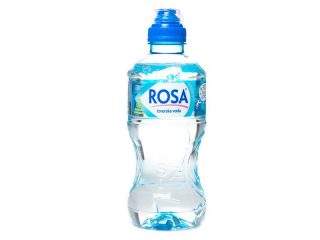 Support and phone ordering
Pizza, Pasta, Italian food, Chicken, Fish and sea food, Restaurants, Desserts, Internacional cuisine, Vegetarian food
Restaurant address:
Bulevar Patrijarha Pavla 22, Novi Sad
Delivery 09:00 until 22:00
Takeaway 09:00 until 20:45
| | | |
| --- | --- | --- |
| Working hours | Delivery | Takeaway |
| Monday | 09:00 until 22:00 | 09:00 until 20:45 |
| Tuesday | 09:00 until 22:00 | 09:00 until 20:45 |
| Wednesday | 09:00 until 22:00 | 09:00 until 20:45 |
| Thursday | 09:00 until 22:00 | 09:00 until 20:45 |
| Friday | 09:00 until 22:00 | 09:00 until 20:45 |
| Saturday | 09:00 until 22:00 | 09:00 until 20:45 |
| Sunday | 09:00 until 22:00 | 09:00 until 20:45 |
×
Piccante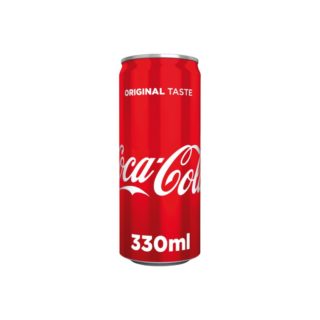 Coca-Cola - Original 0.33L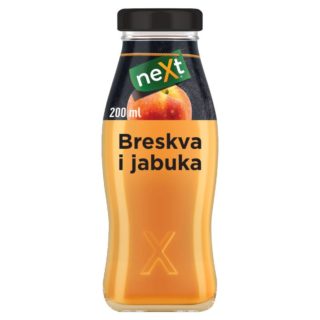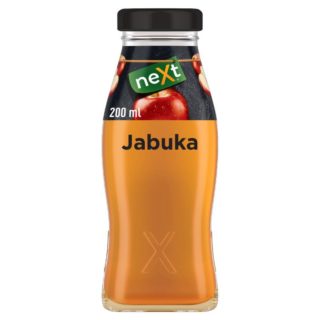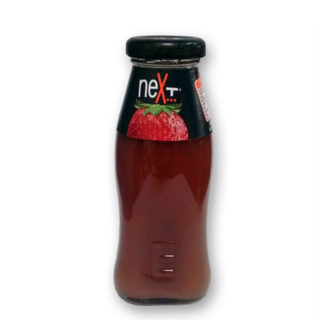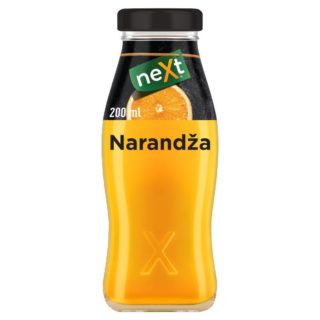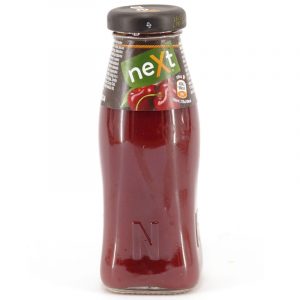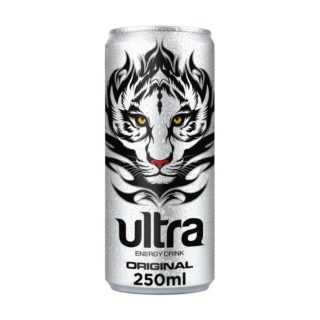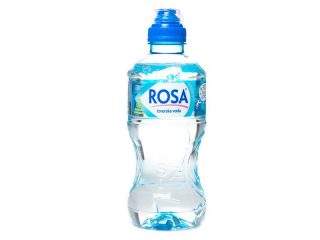 Choose your address
+ add new address
If you have an account, please log in or we will create you an account on your first order. Registered users have saved addresses.
Enter address for delivery
If your address is not listed, click here.
Enter address for delivery