Restoran Veliki food delivery Novi Sad
National food, Cooked meals, Pasta, Healthy food, Desserts

Nikole Pašića 24, Novi Sad
Delivery 09:00 until 21:00
Takeaway 09:00 until 16:00
SHOW MAP
Enter address for delivery
| | | |
| --- | --- | --- |
| Working hours | Delivery | Takeaway |
| Monday | 09:00 until 21:00 | 09:00 until 16:00 |
| Tuesday | 09:00 until 21:00 | 09:00 until 16:00 |
| Wednesday | 09:00 until 21:00 | 09:00 until 16:00 |
| Thursday | 09:00 until 21:00 | 09:00 until 16:00 |
| Friday | 09:00 until 21:00 | 09:00 until 16:00 |
| Saturday | 09:00 until 21:00 | 09:00 until 16:00 |
| Sunday | 09:00 until 21:00 | 09:00 until 16:00 |
Main meals
Turkey in cherry sauce
Potato, polenta with cheese.
Turkey in smoked cheese sauce
Potato, polenta with cheese.
Turkey in dill sauce
Potato, polenta with cheese.
Pork Hortobagi in a piquant sauce with home made noodles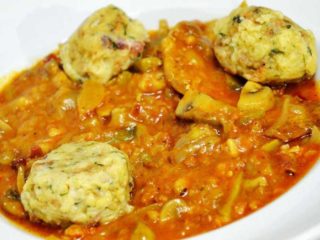 Fried goat cheese with cornflakes with vegetables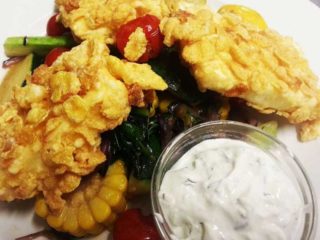 Meat mix Veliki for two persons
Slovakian sausage, steak in apple sauce, pork ribs in BBQ sauce, turkey in cherry sacuce, side dish. ↗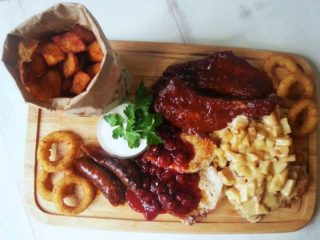 Pork t-bone steak in apple sauce
Potato with aromatic butter and onion rings. ↗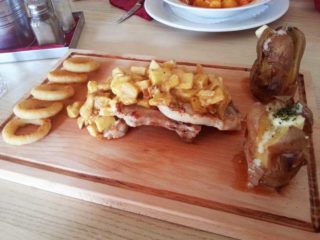 Imperial ribs in spicy red sauce

500g baked meat with potato, garlic sauce and onion rings. ↗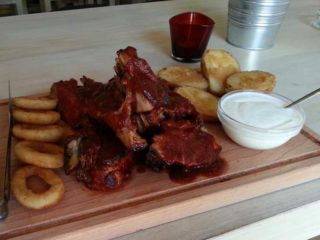 Fasting pilaf with vegetables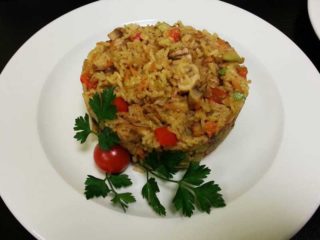 Debrecener sausage with stewed cabbage and polenta with cheese
Slovak and debrecener sausage with stewed cabbage and polenta with cheese
Banatski meatballs with tomato sauce and potato side dish
Young beef perkelt
Spicy. With home-made noodles.
Fried chicken
With potato and grilled vegetables.
Seasonal menu
Stuffed zucchini with cranberry and chicken
Vojvodjanska snack for two people
The select__ion of meat specialties and homemade cheese. ↗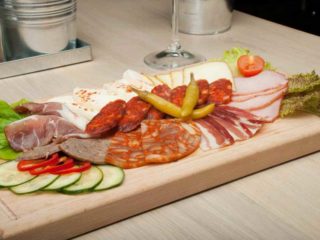 Stuffed zucchini with cus cus and griled vegetables
Pasta
Homemade pasta with chicken
With vegetables and cheese, baked in the oven. ↗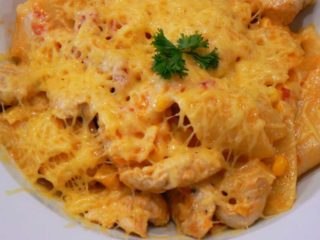 Homemade pasta with seasonal vegetables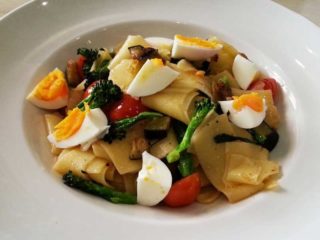 Home-made pasta with beefsteak
Mushrooms, leek, neutral cream.
Home-made pasta with poppy seeds
Homemade pasta with vegetables and cheese
Home-made pasta with cheese
Home-made pasta with cheese and bacon
Meal salads
Salad of beetroot with goat cheese
Baked beetroot with multiple kinds of lettuce, creamy goat cheese and walnuts. ↗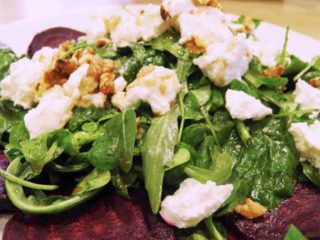 Chicken salad
Three kinds of lettuce with sweet corn, carrot, spinach, rocket, paprika, seeds, croutons, dressing, chicken. ↗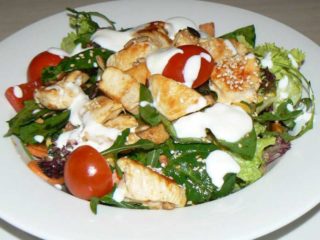 Great spinach salad
With mushrooms, red onion, mayonnaise and croutons.
Vitaminic salad
Three kinds of lettuce, sweet corn, carrot, soft cheese.
Soups
Additions
Breakfast
Sandwich with domestic ham and cheese
Sandwich with kulen

Sandwich with grilled vegetables
Eggs per eye
With young cheese and bacon.
Salads
Mixed salad with soft cheese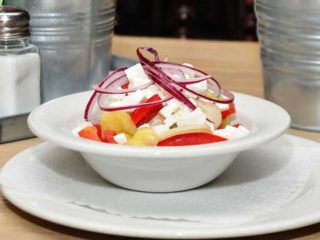 Fresh beetroot, carrot, celery with apple and walnuts
Salad with fresh red cabbage
Shufnoodles
Sufnoodles with poppy seed
Shufnoodles with bread crumbs and sugar
Dessert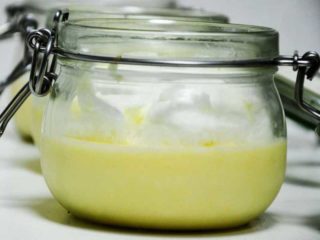 Kasekuchen
Cheese cake with fruit topping.
Café restoran Veliki se nalazi u užem centru Novog Sada. U ćošku restorana se nalazi najstariji kotni kamen Novog Sada. Na samom kamenu je isklesana 1801. godina, grana akacije i cvet nezaboravka.
Probajte autentičnu vojvođansku kuhinju čiji meni obiluje jelima namenjenim pravim gurmanima. Restoran Veliki Novi Sad nudi jela koja su pod kulinarskim uticajem nemačke, mađarske, slovačke i srpske kuhinje. Restoran priča jednu vojvođansku priču o jelima naših baka koja se pripremaju na jedan moderniji način.
Café Veliki u svojoj ponudi osim jela od svinjetine koju možete dobiti u raznoraznim varijantama, od sosova sa šampinjonima i senfom, pa sve do sezonskog voća, nudi i piletinu punjenu suvim kajsijama i šljivama i ćuretinu u pratnji sosa od višanja. Takođe, možete probati ljutu Slovačku i debreciner kobasicu sa dinstanim kupusom i palentom sa sirom.
Ukoliko više želite laganiji obrok, onda Vam preporučujemo da probate obrok salate ili nešto iz sezonskog menija koji se menja četiri puta godišnje. Za prave sladokusce u ponudi nude i čuveni mađarski specijalitet Šamloi galuške i bečku Saher tortu koju prave po originalnom receptu.
Restoran Veliki dostava je za Vas tu svakog dana od 9h do 22h. Ukoliko i Vi želite da probate specijalitete prave vojvođanske kuhinje, Restoran Veliki Nikole Pašića 24 budi pravu nostalgiju bakine kuhinje. Ako Vam je potrebna dostava hrane Novi Sad je grad u kom se nalazi restoran Veliki sa velikim izborom hrane u kojoj ćete sigurno uživati.
×
If your location is not listed, please choose another restaurant.

rsd
×
Restoran Veliki

Choose your address for delivery
Enter address for delivery
If your address is not listed, click here
Enter address for delivery

Online payment
takeaway
Restaurant is open from 24:00 until 2400 | Cara Dusana 75, Novi Sad
Expected time : 45 minutes | Minimum amount for delivery : 300 rsd
National food, Cooked meals, Pasta, Healthy food, Desserts