Tribeca food delivery Belgrade
Breakfast
Breakfast is served untill 12:30h.
Polenta with cheese and crispy bacon
Scrambled eggs (omelet) with vegetables and ham
Scrambled eggs (omelet) with vegetables and cheese
Scrambled eggs (omelet) with prosciutto (beef)
3pcs.
Scrambled eggs (omelet) with bacon
3pcs.
French toast with kajmak and ajvar
3pcs.
French toast with homemade marmelade
3pcs.
Tribeca sandwich
Homemade bun, ajvar, kajmak, beef prosciutto.
Caesar sandwich
Homemade bun, chicken, caesar dressing.
Vegetarian sandwich
Tortilla, cheese, vegetables.
Home-made cheese pie with sour milk
3pcs.
Cold starters
Bruschetta with tomatoes and black olive paste
Beef prosciutto with domestic cheese and olives
Taste of Serbia for two
Ajvar, young cheese, kajmak, beef prosciutto, spicy salami.
Hot starters
Grilled goat cheese
Old and smoked cheese.
Hot bruschetta with tomato, cheese and ham
4pcs.
Prunes with goat cheese in bacon
Fried peppers with cheese
2pcs.
Soups and pottages
Pasta and risotto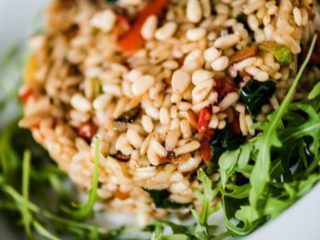 Risotto with squid, spinach and red beans
Pasta with tomatoes and vegetables
Tagliatelle with salmon and broccoli
Gnocchi with beef steak and porcini mushrooms
Main courses
Chicken rolled with pancetta,stuffed with cheese and pepper
Turkey with crunchy vegetables
Tagliata (beef steak) with grilled vegetables and truffles oil
Chicken fillet in porcini mushrooms
Turkey with mlinci and gorgonzola cheese
Rump steak with baked zucchini,smoked cheese and aromatic sauce
Serbian national meals
Craft sausage with potatoes
Veal cevap in traditional bread with kajmak and french fries
Lamb cevap with potatoes and kajmak
100% lamb meat.
Beef shin simmered in own sauce with mashed potatoes and kajmak
Duck tagliata served with home onion chutney and pear
Smoked pork ribs with jacked potato and kajmak
Braised lamb
Soft pieces of lamb braised with vegetable and potato.
Venison stew with dumplings
Fish
Grilled calamari with mangold and potatoes
Sea bass with Swiss chard and potatoes
Tuna steak with rocket salad
Salmon steak grilled or boiled with boiled vegetables
Salads meals
Caesar salad
Mixed green salad with grilled chicken, parmesan, cherry tomato and caesar dressing.
↗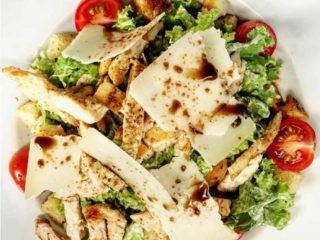 Tribeca salad with beefsteak
Salads
Sopska salad with feta cheese
Rocket salad with cherry tomatoes and parmesan
Desserts
Tribeca pancakes with apples topped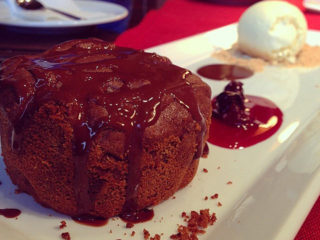 Date cake in butter saucee
Pancakes with white chocolate mousse and cherries
Pumpkin souffle with ice cream
Apple pie with vanilla cream
New York cheese cake with mascarpone cheese
National food, Cooked meals, Pasta, Breakfast, Italian food, Chicken, Fish and sea food, Desserts, Internacional cuisine
Delivery 10:00 until 21:00
Takeaway 10:00 until 21:00
Forget complicated ordering via phone, Alideda is here. Home delivery just became easier.
| | | |
| --- | --- | --- |
| Working hours | Delivery | Takeaway |
| Monday | 10:00 until 22:15 | 10:00 until 22:15 |
| Tuesday | 10:00 until 22:15 | 10:00 until 22:15 |
| Wednesday | 10:00 until 22:15 | 10:00 until 22:15 |
| Thursday | 10:00 until 22:15 | 10:00 until 22:15 |
| Friday | 10:00 until 22:15 | 10:00 until 22:15 |
| Saturday | 10:00 until 22:15 | 10:00 until 22:15 |
| Sunday | 10:00 until 21:00 | 10:00 until 21:00 |
Support and phone ordering