Zarićev Vajat food delivery Novi Sad

Bulevar Oslobođenja 46c, Novi Sad
Restaurant is open from 08:00 until 22:45
0606122200
Grill, National food, Breakfast, Chicken, Sandwiches
Naruči odmah! Naruči online! Kućna dostava roštilja iz Zarićevog Vajata. 100% juneće meso sa roštilja na ćumuru.
▼ EXPAND ALL
▲ COLLAPSE ALL
Mixed meat
Mixed meat for two
10 kabobs. Stuffed kabob, drumstick,breasts, sausage, 3 buns,2 spread, onion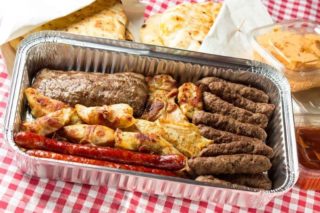 Mixed meat for four
10 kabobs, 2x small pleskavitza, stuffed pljeskavitza, drumstick, breasts, sausage, skewer, 4 buns, 4 spreads and onion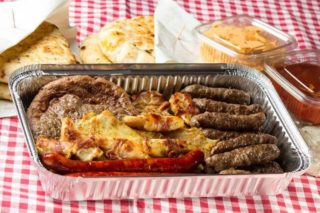 Mixed meat Vajat
big stuffed pljeskavitza, big gourmand pljeskavitza, stuffed smoked neck, big, breast, big drumstick, sausage, veshalitza, skewer, 6 buns, 4 spreads, onion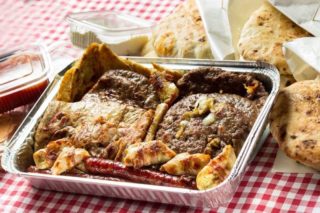 Grill
Chicken
Fried
Other
Drink
Sandwiches
Sandwich in flat bread with petzenica
Sandwich in flat bread with prosciutto
×
If your location is not listed, please choose another restaurant.
×
Zarićev Vajat
Minimum amount: 300 rsd
Delivery: 220 rsd
Free delivery over: 0 rsd
Average delivery time: 52 min.
Gotovina
Support and phone ordering
0606122200