Online payment
takeaway
20 min.
Pasta, Mexican food, Breakfast, Sandwiches
Delivery 10:00 until 19:00
Takeaway 12:00 until 22:00
Nacho Sombrero Bar food delivery Novi Sad
Branimira Ćosića 10, + external delivery, Novi Sad
0606122200
Combo - Deals
Combo Mucho+Nacho
Nacho cheese sauce, cream, pesto, cheese, spices, 450 grams
Combo Vegy+Nacho
Mexican salad (rice, corn, red beans), salsa sauce, iceberg salad
Burrito
Mucho Grande Burrito
400/500 grams, 30cm tortilla, cheese, sauce, salad
Mucho Grande Burrito
400/500 grams, 30cm tortilla, cheese, sauce salad
Sandwiches
Burrito grande sandwich with minced meat
Tortilla, minced meat, rice, corn, red beans, salsa, nachos cheese sauce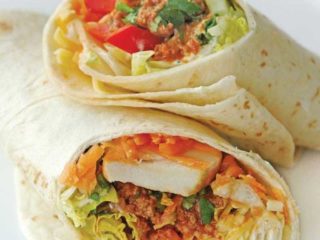 Burrito grande sandwich with chicken fillete
Tortilla, griled chicken, rice, corn, red beans, salsa, nachos cheese sauce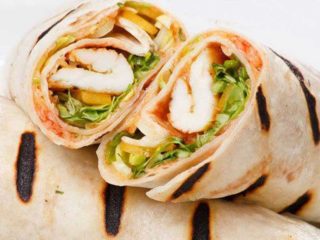 Tostada
Two tortillas, grilled chicken fillete, chicken salad with peanuts, cheese, red beans, spices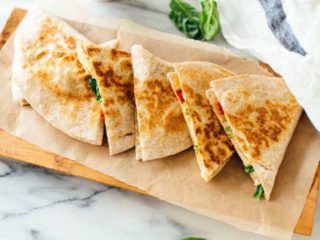 Tortilja sandwich vegy
Tortilla, mexicana salad (rice, corn, beans), salsa, iceberg salad
Pasta Mexicana
Penne Mexicana
Salsa sauce, cheese, spices, 450 grams
Penne Mex Con Pollo
Chicken fillete, nacho cheese, cream, pesto, cheese, spices, 500 grams
Condiments
Sweets
Meksička hrana je stigla u Novi Sad :) Širom sveta poznatu hranu možete sa slašću pojesti i u našem gradu. Sastojci su nam svima dobro poznati. Ono što se razlikuje je način na koji se kombinuju. Svi jedemo i piletinu i svinjetinu i neki od nas jedu ljuto, ali kad probamo meksičku hranu shvatimo da to uopšte nije ona uobičajena hrana na koju smo navikli.
Burito je naravno, nama, najpoznatiji predstavnik ove šarene i raznovrsne kuhinje. Ali po eksploziji ukusa koju izazivaju u našim ustima nimalo ne zaostaju ni kesadilje i tostade koje možete probati.
Pasta je takođe na meniju Nacho Sombrero Bara, i to u naravno, u meksičkoj varijanti, a za kraj naravno, zasladite se slatkom tortiljom. Verujte bolja je od svake palačinke.
Dostava meksičke hrane u Novom Sadu je naravno ono što vama treba ;) Navali narode :)
×
If your location is not listed, please choose another restaurant.
rsd
×
Nacho Sombrero Bar
Support and phone ordering
0606122200
Choose a restaurant
When you select your location, you will see a list of restaurants which deliver food in your area with appropriate minimum amounts and costs of delivery.
Order food online
Choose a restaurant by cuisine or minimum amount. Add to cart your favorite food and write as your special requests. Enter your address so the deliverer can find you easily.
Food is delivered, enjoy!
After submitting the order, you will see the estimated delivery time. Enjoy your food and write a review!
For restaurants
List your restaurant on this portal FOR FREE. Alideda creates websites for food delivery, provides the ordering system for your websites or Facebook pages, takes care about your marketing campaigns. Call us!
Terms of sale
2020. © Alideda All rights reserved.
0606122200
Phone ordering